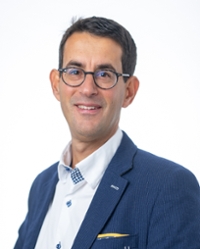 Robrecht Timmermans
Assistant Professor
Name

Mr.dr. R.A.F. Timmermans

Telephone

E-mail
Robrecht Timmermans has been affiliated with the Department of Notarial Law of the Institute for Private Law since 1 October 2021 as assistant professor of Notarial Corporate Law.
More information about Robrecht Timmermans
Robrecht Timmermans graduated from Leiden University (Notarial Law and effectus civilis (access to the bar and judiciary)) in February 1999. In January 2018, he was doctorated on his doctoral thesis 'Protection of listed companies by the issue of preference shares'. His doctoral thesis contains a detailed and practical explanation of the way in which listed companies which have their registered office in the Netherlands can protect themselves against shareholders' activism and hostile takeovers by means of the issue of preference shares. Robrecht Timmermans has been working in the notarial practice since April 1999, currently as a partner and civil law notary at Legaltree N.V. in Leiden, practicing corporate law corporate governance. Further, he is guest lecturer corporate law at Van der Heijden Instituut (RUN), permanent assistant at legal journal 'Ondernemingsrecht' (Wolters Kluwer), lecturer at the Grotius special education 'corporate and business law', a contributor to Mr. C. Assers Handleiding tot de beoefening van het Nederlands Burgerlijk Recht, Rechtspersonenrecht, deel IIa, NV en BV, and contributor at SDU Commentaar Ondernemingsrecht.
Languages
Dutch / English / German / French.
Assistant Professor
Faculteit Rechtsgeleerdheid
Instituut voor Privaatrecht
Notarieel Recht