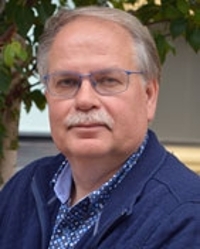 Rijk van Dijk
Professor of Religion in Africa and its Diaspora
Name

Prof.dr. R.A. van Dijk

Telephone

E-mail

ORCID iD
For an overview of Rijk van Dijk's research and publications, visit his profile on the ASCL website.
Rijk van Dijk is an anthropologist. He is an expert on Pentecostalism, globalization and transnationalism, migration, youth and healing. He has been appointed Professor of Religion in Contemporary Africa and its Diaspora at the ASCL, University of Leiden, as of 1 September 2017.
Rijk van Dijk has done extensive research on the rise of Pentecostal movements in the urban areas of Malawi, Ghana and Botswana. He is the author of Young Malawian Puritans(Utrecht, ISOR Press, 1993) and has co-edited nine other books including The Quest for Fruition through Ngoma (Oxford, James Currey 2000) with Ria Reis and Marja Spierenburg, and Religion and AIDS Treatment in Africa. Saving Souls, Prolonging Lives(London, Ashgate Publ. 2014) with Hansjoerg Dilger, Marian Burchardt and Thera Rasing. His current research deals with religious, in particular Pentecostal, engagement with the domains of relationships and sexuality in Botswana. A recently published article, entitled 'The Tent versus Lobola; marriage, monetary intimacies and the new face of responsibility in Botswana' (2017) deals with insights gained from his ongoing research.
He is also the co-founder and former editor-in-chief of the journal African Diaspora. A Journal of Transnational Africa in a Global World (published by Brill).
Rijk van Dijk is a guest professor of the Centre of Excellence and the Ethnology-programme at the University of Konstanz, Germany. Here he is engaging with the study of Life Skills, Counselling and the Ethics of Responsibility by contributing his research on 'The Social Life of Responsibilization. Marriage as a "Life-Project" in Botswana'.
Professor of Religion in Africa and its Diaspora
Afrika-Studiecentrum
Wetenschappelijke staf
Lidmaatschap International Advisory Board van dit Journal