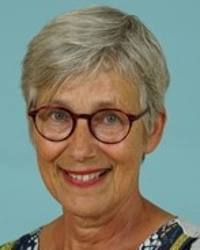 Rebecca ten Cate
Professor of Paediatrics, in particular paediatric rheumatology
Name

Prof.dr. R. ten Cate

E-mail
Rebecca ten Cate is Professor in Pediatrics, in particular Pediatric
Pediatric rheumatology
Pediatric rheumatology is a subspecialty of pediatrics. Under the heading of pediatric rheumatology many autoimmune diseases in childhood belong. The majority is acquired but increasingly (mono)genetic disorders are recognised with similar symptoms, the so called autoinflammatory diseases. Rheumatic diseases in childhood are rare. And as symptoms are aspecific it can take a long time before the diagnosis is established. This delay is harmful as early and adequate treatment can prevent damage.
Scientific career
Rebecca ten Cate completed her medical education at the Erasmus University in Rotterdam. She was trained in pediatrics in the Juliana Childrens Hospital in the Hague and the Department of pediatrics of the LUMC. Subsequently she moved to London to be involved in research in the Northwick Park Hospital, where she also was trained in pediatric rheumatology. After returning to the Netherlands she installed outpatient clinics pediatric rheumatology in the LUMC, the Juliana Childrens Hospital and the Sophia Childrens Hospital. Continuation of the research projects led to a thesis in 1991 titled: 'Pauciarticular Juvenile Idiopathic Arthritis, some clinical aspects'. In 2019 she was appointed Professor in pediatric rheumatology. The title of her oration is 'Once there was a child with rheumatism….'
After establishing a clinic of pediatric rheumatology in three hospitals and acquiring a teaching position in pediatric rheumatology several research lines were built based up on questions parents and children asked during consultation. Firstly an international genetics study was started aimed at defining prognostic factors for children with juvenile idiopathic arthritis. In the following years two national treatment strategy studies were designed, influencing the treatment protocols for children with juvenile idiopathic arthritis. Considering the aversion of parents and children towards the painful subcutaneous injections required by the modern drugs a research project together with the CHDR was started to investigate wether administration of biologicals via hollow microneedles is an alternative. She published over a hundred peer-reviewed papers, several chapters in textbooks and e-learnings.
Rebecca ten Cate occupied many administrative functions in professional associations, both national and international. She was chair of the section pediatric rheumatology of the Dutch Pediatric Association, secretary and chair of the Dutch Pediatric Rheumatology Association, treasurer and secretary of the Paediatric Rheumatology European Society. She is a member of the Scientific Advisory Board of the CHDR. She is local director of the Pediatric Rheumatology International Trial Organisation. She takes part in several committees of the UCAN-CANDU project, an international study of biomarkers in children with juvenile idiopathic arthritis (member of the Executive Committee, chair of the End-user Advisory Committee and member of the Data-access Committee. She is reviewer of several rheumatological journals.
Professor of Paediatrics, in particular paediatric rheumatology
Faculteit Geneeskunde
Divisie 3
Willem-Alexander Kinderziekenhuis
No relevant ancillary activities