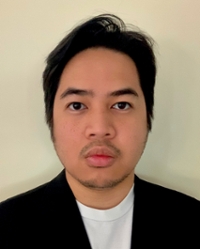 Mario Severo
Postdoc
Name

Dr. M.C. Severo

Telephone

E-mail
Research
As a cognitive neuroscientist, Mario has applied his electrophysiological expertise (EEG and ECG) to investigate broad research interests – from empathy and social emotions to performance monitoring, and currently attentional bias modification.
Short CV
Mario Severo studied Psychology at the University of the Philippines and Cognitive Neuroscience at the University of Trento in Italy. He began his electrophysiological training when he worked on empathy for pain at the Netherlands Institute for Neuroscience in Amsterdam, under the supervision of Dr. Valeria Gazzola.

He then earned his PhD in Psychology at Ghent University in Belgium, under the supervision of Prof. Gilles Pourtois. During his doctoral research, he investigated the influence of motivational and contextual factors on the neural correlates of performance monitoring by combining electrophysiological techniques and principal component analysis.

At present, he is working with Prof. Manon Mulckhuijse to augment attentional bias modification (ABM) training in anxiety disorders by applying neuromodulation and psychophysiological techniques.
Relevant links
Postdoc
Faculteit der Sociale Wetenschappen
Instituut Psychologie
Cognitieve Psychologie
No relevant ancillary activities