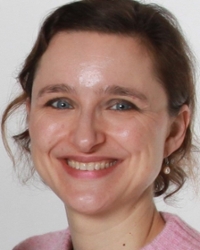 Marijke Denger
Researcher
Name

Dr. M.K. Denger

Telephone

E-mail
Marijke Denger majored in English at Leiden University, Trinity College Dublin and the University of Bern and pursued research at, amongst others, the Centre for Colonial and Postcolonial Studies of the University of Kent, Canterbury. In Autumn 2016, she completed her PhD at Bern with a thesis on Caring for Community: Towards a New Ethics of Responsibility in Contemporary Postcolonial Novels. This was published by Routledge in 2019.
Marijke's post-doctoral research project is concerned with Empire in the East Indies: Literature, Geopolitics and Imperial Awareness in British Malaya and the Dutch East Indies, c. 1780-1930.
From February 2019-August 2020, she was funded by the Swiss National Science Foundation to pursue (archival) research at KITLV/Royal Netherlands Institute of Southeast Asian and Caribbean Studies in Leiden and the University of Oxford. Her research interests include Anglophone and Dutch colonial literatures, contemporary postcolonial literatures, comparative imperialisms, postcolonial theory, and concepts of identity and community.
Since February 2023, Marijke has been a member of the NWO-funded research project Voicing the Colony: Travelers in the Dutch East Indies, 1800-1945, led by Prof. Dr. Rick Honings. She is an editor at Indische Letteren.
Marijke is also a Postdoc at the Department of English of the University of Bern.
Researcher
Faculty of Humanities
Centre for the Arts in Society
Oude Nederlandse L&C
Work address
Arsenaal
Arsenaalstraat 1
2311 CT Leiden
Room number A0.16
Contact