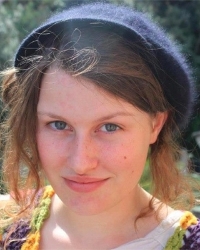 Leah Powell
PhD candidate
Name

L.R. Powell MPhil

Telephone

E-mail

ORCID iD
Leah Powell is a PhD candidate at the Faculty of Archaeology.
Background
From 2011 until 2014, Leah read Archaeology & Anthropology (B.A) at the University of Bristol (UK). During her studies, Leah explored a broad spectrum of subjects, including British Prehistory, Palaeo-diets, Pre-Columbian Archaeology as well as devised anthropological research. For her undergraduate thesis, Leah embarked on a project combining the fields of Anthropology, Musicology and Material Culture, as she investigated the agency and materiality of vinyl records, trying to discover exactly how we attach meaning and memories to our music. From 2014 to 2015, Leah studied European Prehistory (MPhil) at the University of Cambridge, where she took a deeper interest in Material Culture theory and the European Bronze Age. Her Masters thesis lead her to explore these fields further, yet with a specific focus on Late Bronze Age hoard artefacts from East Anglia (UK). Beyond volunteer-excavations covering Prehistoric, Roman and Medieval archaeology, Leah has also been involved with several external projects in the field. These include Bristol Dig Berkely, the Personal Histories Project, and the Apolline Project, where she has been responsible for site journalism, outreach, film production as well as data collection and post-excavation work.
Current Research
Since September 2015, Leah has embarked on her PhD research as part of the 'Economies of Destruction' VICI Project. Her particular study centres on the deposition of Early Bronze Age metalwork in the region stretching from Southeast England through to Northwest France. More specifically, she aims to establish the position of rich burials within the broader cultural context of special metalwork deposition. This research further endeavours to undergo Cross-Channel comparisons, seeking to understand the extent of shared practice and ideology behind metalwork depositions across both sides of the water.
PhD candidate
Faculteit Archeologie
World Archaeology
Europese Prehistorie
No relevant ancillary activities