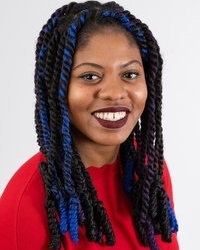 Katherine Filesia
External PhD candidate
Name

Mr. K.R. Filesia

Telephone

E-mail
Katherine holds a LLM in Jurisprudence and a LLM in Notarial Law from the Leiden University. After her studies she worked as a Candidate Civil-law notary in Rotterdam, the Nederlands.
In addition to her work as a lecturer in law, she is conducting research on law of trusts and is currently writing a PhD thesis on the introduction of trusts in the Dutch legal system. As part of her PhD research, Katherine was a visiting scholar at the Institute of European and Comparative Law (IECL) at the University of Oxford.
Languages
Dutch / English / Spanish / Papiamentu.
External PhD candidate
Faculteit Rechtsgeleerdheid
Instituut voor Privaatrecht
Notarieel Recht
No relevant ancillary activities