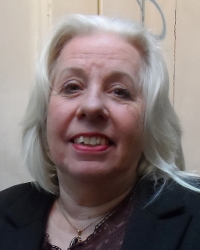 Juliette Roding
Guest
Name

Dr. J.G. Roding

Telephone

E-mail

ORCID iD
Juliette Roding is a University Lecturer at the Leiden University Centre for the Arts in Society.
Fields of interest
Dr. Juliette Roding's interests concern Architectural history, history of urban planning
Research
For the last fifteen years I have been intensely engaged with the issue of the cultural interaction between the Netherlands and the North and Baltic Sea areas in the period 1550-1800.
At present my research focuses on an important phenomenon in European court culture of the sixteenth and early half of the seventeenth century, in which European rulers, in great number, chose the Biblical king Solomon as a typological role model. Some of those who identified themselves with Solomon are Philip II of Spain, Rudolph II, Ferdinand of Tirol, Henry IV of France, James I of England and a number of important German rulers. Solomon was also an important role model and example for the sixteenth-century Turkish sultan, Suleiman the Magnificent. An in-depth comparative study of the way in which each of the above-mentioned royals demonstrated their Solomonic wisdom (f.i. in their 'Castle of Love' with its hortus conclusus and the Kunst- und Wunderkammer) can shed much light on the diversity of interpretations regarding the Solomon-motif. Architecture, decoration programmes and individual artworks, together and in correlation with literary expression in the forms of odes, inaugural and marital sermons, as well as libretti for court festivals, were important means for this expression. The theoretical concept of Intermediality serves as a particularly suitable framework with which to approach the remarkable overlap and dynamic processes between art, technology, and science, which flowed from this Solomon ideology in early modern Europe.
Curriculum Vitae
2002 - present University lecturer Art History Institute; scientific coordinator Pallas Institute for Art Historical and Literary Studies, Faculty of Humanities, Leiden University
1992 - 2002 University lecturer (a.o. research clusters The Republic and Europe in Early Modern History, Leiden Centre for Early Modern Studies), Faculty of Arts, Leiden University
1991 Doctorate Nijmegen University
1987 - 1991 Research assistant Mauritshuis, Den Haag
1985 - 1987 Research assistant NWO
1979 - 1982 Assistant lecturer Art History Department, University of Amsterdam
1979 Master's ('Doctoraal') Art History Institute, Utrecht Univeristy
Teaching activities
Architectural History and the History of Urban Planning 1550-present
Renaissance Court Culture in Northern Europe
Cultural relationships between the Netherlands and the North Sea and Baltic Areas
Publications
'De Utrecht'. Een Nederlands voorbeeld van Art Nouveau architectuur, Utrecht/Antwerpen (Het Spectrum) 1977/1978.

Schoon en net. Hygiëne in woning en stad, 's-Gravenhage (Staatsuitgeverij) 1986.

Christiaan IV van Denemarken (1588-1648). Architectuur en stedebouw van een Luthers vorst (diss.), Alkmaar (Cantina Architectura) 1991.

The North Sea and Culture (1550-1800) (= Proceedings of the International Conference held at Leiden, 21-22 April 1995), Hilversum (Verloren) 1996 (met L. Heerma van Voss).

Pieter Isaacsz (1568-1625). Court Painter, Art Dealer and Spy, Turnhout (Brepols) 2007 (met B. Noldus)
Guest
Faculty of Humanities
Centre for the Arts in Society
KG Architectuurgeschiedenis
Work address
Arsenaal
Arsenaalstraat 1
2311 CT Leiden
Contact
No relevant ancillary activities