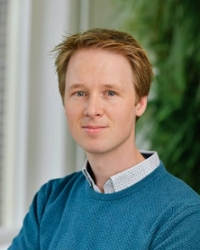 Jelle Bruning
University Lecturer Middle Eastern Studies / Arabic
Name

Dr. J. Bruning

Telephone

E-mail

ORCID iD
Jelle Bruning is a University Lecturer at the Leiden University Institute for Area Studies.
Jelle Bruning specializes in the social and intellectual history of early-Islamic Egypt (ca. 640-1000 CE). He works extensively with documentary sources in Arabic, Coptic, and Greek and contemporary literary texts. In 2018, he published a monograph on the centrality of Fustat during the reigns of the Rightly-Guided and Umayyad caliphs. He currently works on a critical edition, translation and study of Ibn al-Sabbagh's late-10th-century treatise on Alexandria's religious merits.
Fields of interest
Papyrology (Arabic, Coptic, Greek)

Arabic Studies

Islamic History

Islamic Studies

Middle Eastern Studies
Education
Ph.D. in early Islamic history, Leiden University (2014)
Key publications
"A Legal Sunna in Dhikr Ḥaqqs from Sufyanid Egypt". Islamic Law and Society 22/4 (2015): 352-374.
Review of M. Tillier, Vies des cadis de Miṣr 237/851-366/976: Extrait du Rafʿ al-iṣr ʿan quḍāt Miṣr d'Ibn Ḥaǧar al-ʿAsqalānī (Cairo: IFAO, 2002). In Bibliotheca Orientalis 72/1-2 (2015): 241-243.
"A Reused Piece of Paper with a Personal Letter and a List" ( P.Stras.Copt. 20). In Coptica Argentoratensia: Textes et documents de la troisième université d'été de papyrologie copte (Strasbourg, 18-25 juillet 2010), ed. A. Boud'hors et al., 199-205. Paris: Éditions de Boccard, 2014.
"Yūsuf b. Ibrāhīm b. al-Dāya (3rd/9th C.): A Study into His Life and Works", Journal of Semitic Studies 57/1 (2012): 97-120.
"The Tuḥfat al-aṭibbā' wa-ḏaḫīrat al-aṭibbā', Ascribed to Ḥunayn b. Isḥāq, and the ar-Risāla al-Hārūniyya, Ascribed to Masīḥ b. al-Ḥakam: Two Members of One Family", Zeitschrift für Geschichte der arabisch-islamischen Wissenschaften 19 (2010-11): 195-226.
University Lecturer Middle Eastern Studies / Arabic
Faculty of Humanities
Leiden Institute for Area Studies
SMES APT
No relevant ancillary activities