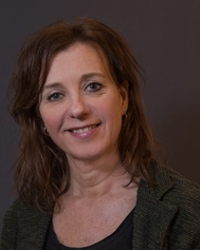 Francien Bouhuijs
Policy officer Career Services / study choice and career advisor
Name

Drs. F.W. Bouhuijs

Telephone

E-mail
Francien Bouhuijs works as a policy officer Career Service and study choice/career advisor at Career Services University Leiden of the department Student Support Services of the Expertise Centre SOZ. She is also coordinator, policy officer and study choice/career advisor of the Career Service at the Policy Support - Teaching Department of the Faculty of Social and Behavioural Sciences' Faculty Office.
More information about Francien Bouhuijs
Key tasks
Policy and strategy concerning labour market preparation (employability) in and outside the curriculum, study (re)choice and student support.
Labour market research, projects, development of career programmes and tools, (labour market) communication.
Individual career guidance for (international) bachelor and master students: choice of bachelor/master, study career planning, transition to the labour market.
View profile Francien Bouhuijs (in Dutch).
Policy officer Career Services / study choice and career advisor
Expertisecentrum SOZ
Student Support Services
Faculteit der Sociale Wetenschappen
Faculteitsbureau
Honours College
Career Service
Work address
Pieter de la Court
Wassenaarseweg 52
2333 AK Leiden
Room number 4C.07
Contact
No relevant ancillary activities