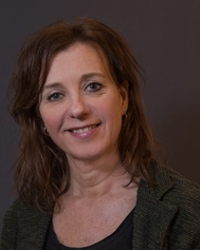 Francien Bouhuijs
Study Choice/Career Adviser
Name

Drs. F.W. Bouhuijs

Telephone

E-mail
Francien Bouhuijs works as a policy officer Career Service and senior study choice/career advisor at Career Services University Leiden of the department Student Support Services of the Expertise Centre SOZ. She is also coordinator, policy officer and senior study choice/career advisor of the Career Service at the Faculty of Social Sciences.
More information about Francien Bouhuijs
Francien is involved in:
Policy and strategy concerning labour market preparation (employability) in and outside the curriculum, study (re)choice and student support.
Labour market research, projects, development of career programmes and tools, (labour market) communication.
Individual career guidance for (international) bachelor and master students: choice of bachelor/master, study career planning, transition to the labour market.
View profile Francien Bouhuijs (in Dutch).
Study Choice/Career Adviser
Expertisecentrum SOZ
Student Support Services