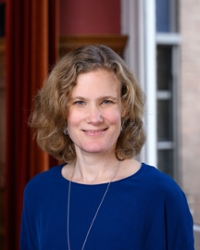 Cathelijn Waaijer
Policy Advisor Institutional Research
Name

Dr. C.J.F. Waaijer

Telephone

E-mail

ORCID iD
Short CV
I work as a policy advisor and data analyst for Leiden University, at its department of Institutional Research. My tasks are:
- Providing policy advice to university leaders on various focus areas within HR and research, such as talent management, diversity, university rankings, bibliometrics and research grants.
- The project management of the Young Academy Leiden. As YAL's project manager, I am one of the editors of the Voices of Young Academics blog, I help organise events and coordinate communication within the organisation.
No relevant ancillary activities