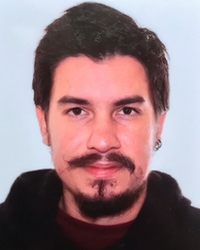 Arturo García De León
PhD candidate / contract
Name

Mr. A.J. García De León BA

Telephone

E-mail
Arturo García De Léon is a PhD candidate at the Faculty of Archaeology.
Office days
Mondays to Thursdays
Research
García De León's PhD research focusses on human technological adaptations during the Middle Holocene in the Darién lowlands (Panama), as part of the interdisciplinary project Darién Profundo: A historical ecology approach to human practices in Gran Darién, Panama. To accomplish that goal, he is studying the exploitation of lithic materials through use-wear and geochemical analysis. Arturo is also interested in Indigenous Archaeologies.

He obtained a PhD Scholarship from the National Council of Science, Technology and Innovation (SENACYT).
PhD candidate / contract
Faculteit Archeologie
Archaeological Sciences
Material Culture Studies
Work address
Van Steenis
Einsteinweg 2
2333 CC Leiden
Room number NNB
Contact