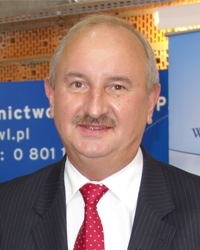 André Baranski
Professor Surgery, Education of surgical techniques for abdominal organ procurement, preservation and transplantation
Name

Prof.dr. A.G. Baranski

Telephone

E-mail
Andrzej (Andre) Baranski is Professor of Surgery, in particular of teaching surgical techniques for the procurement, preservation and transplantation of abdominal organs.
More information about André Baranski
Transplant surgery
Procurement surgeons cannot afford to make surgical technical errors that would damage organs to such an extent that they would have to be repaired or, in the worst case, could not even be transplanted. It is therefore important that surgeons are well trained to avoid (as many) surgical errors as possible. After all, a well-trained surgeon can perform a better organ procurement which leads to a better organ quality and thus a longer survival of both the organ and the recipient. Finally that can lead to a shorter waiting list and decreasing patient's mortality
Academic career
In 1985 Andrzej completed his medical studies at the University of Warsaw (Poland) and a few years later in 1991 he defended his doctoral thesis in the field of experimental liver transplantation. Until 1990 he was working as a medical doctor and university lecturer at the University of Warsaw. From 1991 to 1996 he expanded his experience in the field of transplant surgery in Belgium and the United States. Since 1997 Andrzej has been working as a senior transplant surgeon consultant at the Leiden University Medical Center (LUMC) where he has been working nationwide on the improvement of surgical techniques for the procurement of abdominal organs and on the further development of the transplantation department in LUMC in the field of liver, pancreas and kidney transplantation.
Since 2000 Andrzej has been a member of the European Society for Organ Transplantation (ESOT) where he was a member of the Education Committee from June 2005 until September 2018. During that time he was involved in the development of the newest methods of transplant education. He is author and/or co-author of 'hands-on courses' at various universities, such as: Leiden (the Netherlands), Saint Petersburg (Russia), Budapest and Debrecen (Hungary), Padova and Naples (Italy), Tours (France), Montreal (Canada) and Ankara (Turkey). Since September 2018 he is the director of development for the ESOT's hands-on courses. He is also a member of several prestigious scientific societies and chairman and programme director of several national and international courses in the field of abdominal surgical anatomy and surgical techniques for the procurement and transplantation of abdominal organs. He is also the inventor and/or co-inventor of various surgical techniques related to the procurement and transplantation of abdominal organs.
From 2009 to 2011, together with the Dutch Transplantation Foundation (NTS), the University Medical Center Groningen (UMCG) and the LUMC, he was the co-developer and co-author of the world's first e-learning modules on "Procurement Surgery". As a co-author and co-developer he also developed the so-called "massive open online course" (MOOC) at the LUMC in 2016, entitled: "Clinical Kidney and Pancreas Transplantation". He is also the author of numerous other international publications, such as: CD-ROMs, articles, and (chapters in) books. One of his books "Surgical Technique of the Abdominal Organ Procurement - step by step" has been published in English and translated into Polish, Russian and Chinese.
With regard to education, he received European honorary diplomas from the European Union of Medical Specialists (UEMS) in 2011 in the field of abdominal multi-organ procurement, kidney, pancreatic and liver transplants. With these diplomas he earned the title of 'Fellow of the European Board of Surgery' (FEBS). In addition, together with the Vascular Surgery and Anatomy Department of the LUMC, he has developed a course for young (oncologic) surgeons entitled: "Masterclass avascular access to abdominal organs and large vessels". This course won in the year 2012/13 in the LUMC the education prize of the Boerhaave Education Commission. In 2014 this course was taken over by the European Society for Surgical Oncology (ESSO) and since 2015 it is still being organised annually at the LUMC.
In November 2019 Andrzej Baranski was appointed as a professor of surgery at the University of Leiden (Faculty of Medicine/LUMC).
The title of his oration is: 'The Art of Abdominal Organ Procurement and Transplantation: The Forgotten History'.
Due to the coronavirus his oration, which was scheduled for 1 May 2020, has been postponed to 16 April 2021.
Professor Surgery, Education of surgical techniques for abdominal organ procurement, preservation and transplantation
Faculteit Geneeskunde
LUMC - Medische Faculteit Leiden
Divisie 1
Heelkunde
No relevant ancillary activities