PhD project
Changing minds in social anxiety: A developmental network approach to neurocognitive bias modification
Which adolescents are more at risk of developing social anxiety disorder later in life?
Duration

2018

Contact

Funding

Netherlands Organization for Scientific Research Talent Grant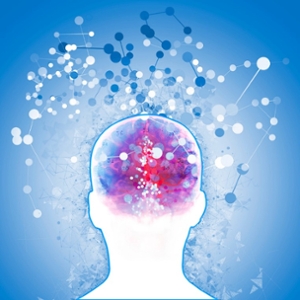 Our previous research showed that EEG frontal-midline theta (FM-theta) activity reflects a neural mechanism involved in the processing of social feedback. Impairments of this mechanism might play a role in biased social learning behavior, which is critical in the development and maintenance of social anxiety. In her PhD-project Elise Kortink uses an innovative network-based classification approach to uncover factors that are likely to influence this neural mechanism during adolescent development, such as personality traits and environmental characteristics. Specifically, she aims to identify subgroups of people, characterized by similarities in personality, environmental, physiological, and behavioral responses in various social contexts. These subgroups should help better predict which adolescents are more at risk of developing social anxiety disorder later in life. Our research should result in a deeper understanding of the neurocognitive mechanisms underlying biased social learning and the critical factors that put someone at risk of developing social anxiety. For more information about the project and people involved, see codaplab.
Context and partners
This research is embedded in the Developmental Psychology unit at Leiden University, offering expertise on electrophysiological methods in psychopathology (Dr van der Molen) and social-evaluative processes in anxiety disorders (Prof Dr Westenberg). Further, our unit offers expertise from renowned researchers on social brain development (Brain & Development lab), and will benefit from the infrastructure offered by the Leiden Institute for Brain and Cognition (an interfaculty center for interdisciplinary research on brain and cognition). Locally (Leiden University), we collaborate with Dr Weeda, an expert in cognitive neuroscience methods/statistics, particularly network analyses. Dr Weeda will be involved in all studies. We collaborate with Dr Will, an expert on the neuroscience of social-rejection and reinforcement-learning methods. Internationally, we collaborate with Dr Koban (UC Boulder), an expert on social neuroscience and reinforcement-learning methods. We have an ongoing collaboration with Dr Crowley (Yale University), a leading expert on electrophysiological methods and developmental psychopathology.