Research project
Visions of Rome. Strategic Appropriation of the Roman Heritage in Humanist Latin Poetry
This research project analyses the use of different, often competing, stereotypical images of Rome in Humanist Latin Poetry, by considering it as strategic appropriation of the classical heritage.
Duration

2011 - 2015

Contact

Funding

NWO-VENI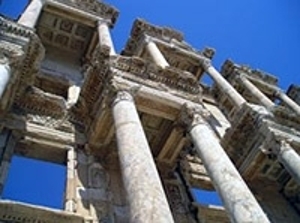 Capitol Hill in Washington and Mussolini's triumphal road along the Forum Romanum both present a visual connection to ancient Rome that supports a claim to power. These claims could only be plausible because the city of Rome was – and still is -a heritage site of shared cultural, political and religious milestones. This central position is largely the result of the activities of the Renaissance humanists. They fervently uncovered the glorious Roman past that was still perceptible in the ruined monuments and the Latin Classics. At the same time they restored the Roman heritage by new literary output. This process of preservation and renovation is reflected in the visions of Rome articulated in humanist Latin poetry. A systematic study of these texts is particularly rewarding, because they were written by the main agents in this process, and combine ancient and contemporary, visual and literary images of the eternal city. These images range from Rome as the capital of a powerful empire to a ruined city; from Rome as the iconic centre of Christian faith to the target of the Protestant Reformation.
This research project aims at mapping and understanding these contrasting visions, by viewing them as the result of a dynamic process of selection, interpretation and appropriation of the Roman heritage. It is my hypothesis that these images were strategically employed in order to shape the identities of the humanists and their audience and to legitimize the political and religious powers involved. I furthermore assume that the Latin literary genres, themes and motifs employed support and unite these strategies. By adopting a multidisciplinary approach, consisting of literary, cultural-historical and sociological methods I will offer a new interpretative framework for the flexibility of the Roman image as strategic appropriation of Rome's literary and cultural heritage.