PhD project
Gender, Sexuality and Identity in Contemporary Sinophone Cinema
This doctoral project, entitled Sinophone as Method: Reimaging Chinese Cinema in the Global Era, aims to explore the intricacies of knowledges and practices with regard to notions of China, Chinese, and Chineseness.
Duration

2015 - 2019

Funding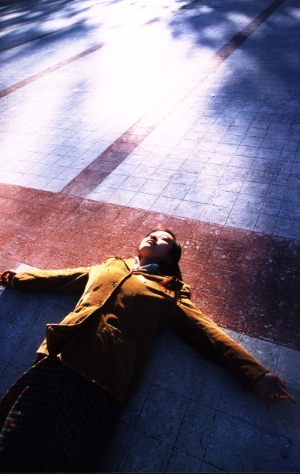 Emphasized in the realm of cinema, this project sets out to articulate the concept of Sinophone and its interventions on the current scholarship of Chinese cinema. Coined by Shu-mei Shih, the term of Sinophone has animated a field of multidisciplinary research on China studies, postcolonial studies, comparative studies, and those related. As Shih indicates, "Sinophone studies situates itself at the intersection of a variety of academic discourses and fields" to tackle some pressing issues caused by complexity and diversity of historical, cultural, and political formations associated with China. Sinophone studies offers a multilayered approach to scrutinize marginalization and minoritization of "multiple identities, ethnicities, languages, and cultures in contrast to the singular and all-consuming" notion of China (S. Shih 2013, 1).
Navigating through paradigms of Chinese National Cinema, Chinese Transnational Cinema, and Chinese-language Cinema, I tend to examine the efficacy of Sinophone cinema as a critical approach, so as to triangulate filmic texts and their implications in interwoven linguistic, geographical, and social coordinates (S. Lu 2013, 21). By reframing Chinese cinema with the Sinophone paradigm, this project is tasked to probe into the breadth and nuance of Chinese cinema not only as a field of inquiry but also a locus of cultural production with increasing presence stirred by global capitalism. Sinophone cinema is as much a concept as it informs contested site of cultural practice and brings changes to material reality.
As the Sinophone primarily functions to deconstruct essentialist claims on language, culture, and identity, it is equally crucial to consider Sinophone films with awareness of other hegemonic discourses, such as those of sexuality, gender, and disability. Foregrounding intersectionality as a pivotal notion, I call attention to Sinophone films in which particular values, principles, and norms integral to the formation of Chineseness can be registered. Instead of asking what makes some films so 'Chinese' while others not, I rather concentrate on the situatedness of films characteristic of their cultural, historical, and locational differences across the Chinese-speaking/Sinophone universe. This project is thus a venture to highlight the heterogeneity of Chinese cinema, and to recognize its ability to negotiate the conflicts within and between hierarchical structures.