Research project
Stakeholder-led Adaptation Strategies to Climate Change: Global Transformations and Governance Challenges Seed Grant
Agriculture is among the most vulnerable sectors to climate change and poorer countries face the most severe difficulties. Coffee farmers in Central America, for instance, are facing multiple and mutually reinforcing crises, including price shocks, outbreaks of pests and diseases, migration, and farm abandonment. Changes in temperature and rainfall are leaving a large proportion of current growing areas unsuitable for coffee production, which further exacerbates existing challenges. The development and implementation of effective climate change adaptation strategies require a transdisciplinary approach, integrating perspectives from natural and social sciences, as well as from local knowledge.
Duration

2023

Contact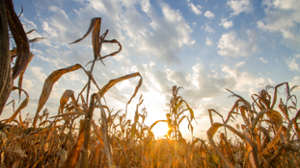 The goals of this project are to facilitate a collective understanding of climate change risks and identify climate change adaptation priorities, in collaboration with local stakeholders of the coffee sector of El Salvador.
To achieve these objectives, we visited government representatives, academic institutions and coffee farmers, and organized a participatory workshop in San Salvador in August 2022. Outputs of the project include a detailed stakeholder analysis of the El Salvadorian coffee sector and an interdisciplinary research paper on our initial findings. The seed project will provide empirical data on environmental, socio-economic, and governance aspects to prepare a full grant proposal. The engagement of local knowledge will enhance the understanding of the climate risks and governance challenges, and help stakeholders prepare for the future through the co-creation of adaptation strategies and practices. The envisioned grant proposal will pursue a larger-scale, in-depth extension of the seed project, focusing on local environmental, social, economic, and governance systems.