Research project
Humanitarian Diplomacy in Fragile and Conflict-affected States: Challenges and Prospects
State fragility and conflict continue to be among the most enduring development challenges of the 21st century. The consequences of fragility and conflict on individuals, States and the international community are profound. At the individual level, an estimated 2 billion people or a quarter of the world's population are affected by fragility and conflict. At the country level, fragility and conflict constitute major obstacles to national progress, reverse development by more than 30 years, and produce barriers to meeting the Sustainable Development Goals (SDGs). At the global level, fragility and conflict undermine regional and international stability through political, social, and economic linkages.
Duration

2023

Contact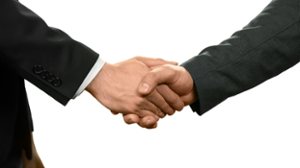 The paper further unpacks some of the challenges that humanitarian diplomacy faces as well as prospects.
Over 80% of the costs of fragility and conflict are incurred by neighbouring countries and the international community. However, since the early 2000s, there is emerging recognition among academics, diplomats, and development practitioners that humanitarian diplomacy could be an effective strategy to achieve sustainable peace in fragile and conflict-affected states(FCAS). Yet, while there is a growing consensus and commitment to humanitarian diplomacy in (FCAS), the very idea of 'humanitarian diplomacy' is still ill-defined and unclear in the literature and the effectiveness remains a challenge. By integrating and amending insights from the fields of foreign policy, humanitarian affairs, international humanitarian law as well as peace and conflict studies, this paper explores and challenges what we know well and elaborates on what we know less well about humanitarian diplomacy.