Research project
Spatial analysis of cultural landscapes through remote and close range sensing data
What workflow of non-destructive techniques provides accurate, valuable data to improve our understanding of Caribbean archaeological landscapes? How were Amerindian settlements configured?
Duration

2013 - 2016

Funding

ERC-Nexus1492 Project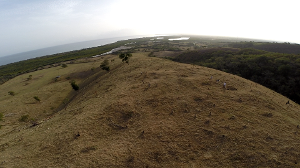 Short abstract
A selection of complementary approaches, including remote sensing, photogrammetry, geophysical and -spatial methods, are applied to study archaeological landscapes in the Caribbean. Particular focus is on the coastal area of Northern Hispaniola, where the first long-term contact between the Spanish and the local Amerindian people took place. Indigenous and colonial settlement remains and the surrounding landscape from local site based to regional environmental scale.
Project description
My interest is to apply and integrate geophysical, remote sensing and other spatial data to map and better understand archaeological landscapes, working closely together with field archaeologists. As part of the ERC-Nexus1492 project multi-modal and -scalar approaches are tested to provide us with quantifiable data on archaeological landscapes in the Caribbean.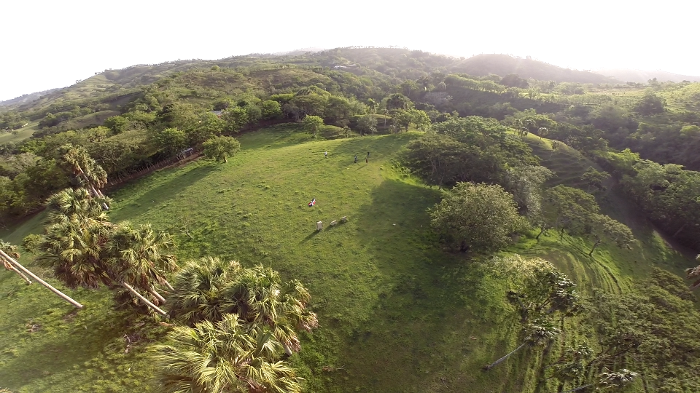 The use of satellite imagery has been so far very limited in detecting pre-colonial settlement archaeology in the Caribbean. They have mostly been identified through the. Since most superficial evidence of building structures has long perished what remains, are slight topographic modifications, house platforms and small mounds predominantly made of midden and soil that also include ceramics and lithic assemblages. Modern ploughing and looting have often dispersed the material over a large area. The topography is therefore an important aspect to consider when identifying sites through remote sensing data; together with surface scatter it can serve as quantifiable indicators to represent an archaeological site.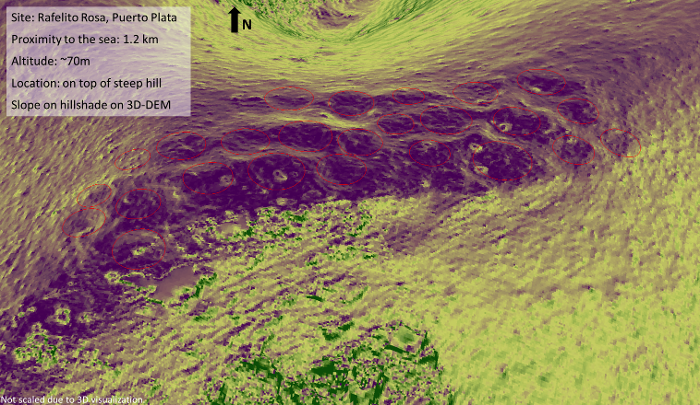 Undamaged sites, where circular depressions surrounded by earthen walls show the location of the former buildings, present unique opportunities to investigate settlement dynamics through novel non-destructive approaches. Using micro-UAS aerial system we have mapped several sites in high resolution, the outcome providing an overview of size and distribution of mounds and platforms. The calculated high resolution DEM can provide us with knowledge on the actual extent of living space and defining a likely zone of habitat, to understanding the relation of platforms to mounds within their environment may provide us with ideas on how and for what purpose the settlement was set up at this location, and if there was a e.g. hierarchical structure.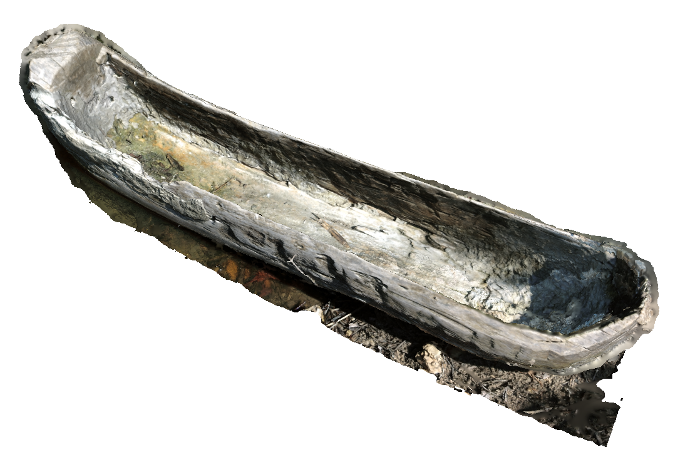 The shot video footage has also served for short presentations on youtube to raise awareness for heritage issues in regions that were studied:
Relation with other Projects
As part of Nexus:
PhD Projects of Eduardo Herrera Malatesta and Sony Joseph Jean
Museo del Hombre Dominicano, Santo Domingo, DR: Survey of early Spanish archaeological sites on Hispaniola
Cultural Site Research and Management (CSRM) Baltimore, MD ( www.culturalsite.com): Application of novel automatic detection model to establish probable locations of indigenous activity.
VU Amsterdam & Konstanz University: Isotope ratios and Isoscapes of the Caribbean
External:
TU Delft Civil Engineering Dept. (as part of a collaboration with the Faculty of Archaeology): Geophysical surveys at Ostia, Italy, and Palloures, Cyprus
Leiden Observatory: Knowledge transfer between the disciplines of Archaeology and Astronomy
Sydney University, Australia & École française d'Extrême-Orient, Cambodia: Angkorian Urban landscapes and water management, Cambodia.
Universidad Autonoma de Aguascalientes (UAA) – Ingeniería Civil: Research collaboration and Teaching of geophysics and RS method applied to Archaeology