Working paper
Regional and Federal Studies
Regional and Federal Studies, co-edited by Jan Erk, is a refereed social science journal which provides an academic forum for the publication of leading international research on these issues.
Author

Jan Erk

Date

09 November 2015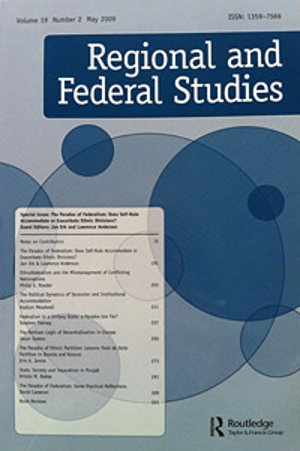 The journal carefully reviews, selects and publishes high-quality articles dealing with various aspects of regionalism and federalism crossing substantive, thematic, geographical, theoretical, and methodological boundaries.
Website: Taylor & Francis Online.