Dissertation
Growing up to be fearful?
Social evaluative fears during adolescence
Author

Sindy Sumter

Date

02 March 2010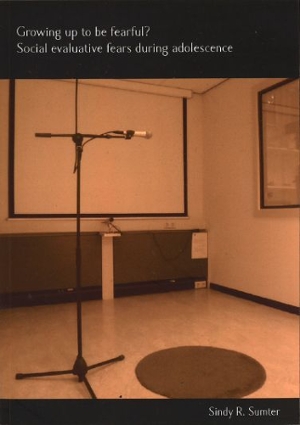 Summary
This thesis studies the normal developmental pattern of social evaluative fears from childhood to adolescence. We have investigated age differences in self-reported social fears and physical responses during a public speaking task. In addition, youth's perceptions of speaking in public were studied through a short interview. Finally, two aspects of adolescent development are highlighted, namely resistance to peer influence and self-restraint, in the two concluding chapters. The main finding of the thesis is that social evaluative fears seem to increase with age. However, future research needs to develop more developmentally sensitive measures and further investigate the underlying processes of this increase.