Dissertation
Residence in Tax Treaties
On Thursday 1 December 2016 at 13.45 hrs, Francisco Sepulveda Ramirez will defend his doctoral thesis 'Residence in Tax Treaties' at the Academy Building of Leiden University. Supervisor is Professor F.A. Engelen.
Author

Francisco Sepulveda Ramirez

Date

01 December 2016

Links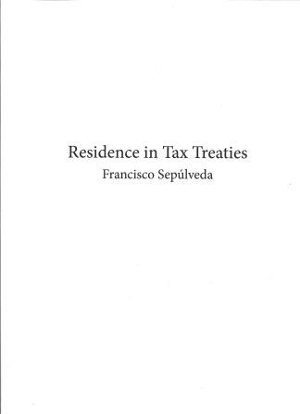 The research
Taking account of more than 60 years of tax treaty history and case law, the PhD research has sought to cast light on the interpretation of tax treaties by attributing its meaning to the term 'resident' in good faith, according to the rules of the Vienna Convention on the Law of Treaties. Moreover, it has sought to analyse and discuss the manner in which the definition of residence contributes to the determination of the (confusing) object and purpose of tax treaties, and to what extent this definition informs the meaning of abuse from a tax treaty perspective.
The analysis of the many layers of the term ´resident´ has resulted in a comprehensive study of the different aspects of the definition, which is crucial for tax treaty interpretation purposes. Further, the profound attention paid to the history of the Model contributes to the understanding of some of the issues surrounding the rule, and to the policy considerations the drafters of the OECD Model Convention sought to embed therein. Perhaps the main contribution of the research lies in the detailed discussion of the policy considerations behind the determination of the subject entitled to tax treaties, at times in which base erosion and profit shifting strategies have resulted in tax treaty claims been labelled as inappropriate, and the recognition of treaty benefits as unintended.