Book
Western Arabia in the Leiden Collections
Traces of a Colourful Past
Author

Luitgard Mols and Arnoud Vrolijk

Date

15 November 2016

Links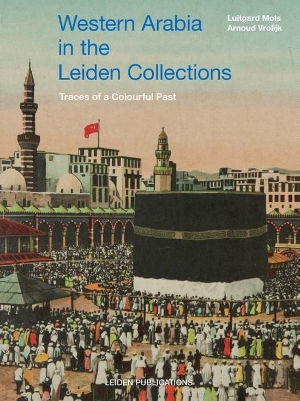 In the late nineteenth and early twentieth century Dutch diplomats, scholars and travellers assembled unique collections in Jeddah, Mecca and Medina. The Dutch presence in Arabia, where they established a consulate in Jeddah, was intimately connected with the supervision of the annual pilgrimage to Mecca from the Netherlands East Indies, present-day Indonesia. Notable guests at this consulate included the formidable Dutch Islamicist Christiaan Snouck Hurgronje, visiting Arabia in 1884-1885. With the invaluable help of local Muslims, Dutch collectors tried to capture the essence of what they regarded as an 'authentic' Oriental culture in a period when Arabia was already looking towards modernity.
These extensive collections are now preserved at the Leiden Museum of Ethnology and Leiden University Libraries. Together, they allow a glimpse into a colourful and vibrant society, one virtually vanished today under ever-growing numbers of pilgrims, changing political and religious allegiances and sudden economic prosperity.
About the authors
Luitgard Mols is Director of Sabiel, Research in Islamic Art, and formerly Curator of South-West and Central Asia at the Leiden Museum of Ethnology.
Arnoud Vrolijk is Curator of Oriental Manuscripts and Rare Books at Leiden University Libraries and has published extensively on the University collections and the history of Arabic scholarship.
Available in open access
Western Arabia in the Leiden Collections is fulltext available through this link.