Book
Translations of Greek Tragedy in the Work of Ezra Pound
Turning the tables on the misconception that Ezra Pound knew little Greek, this volume looks at his work translating Greek tragedy and considers how influential this was for his later writing.
Author

Peter Liebregts

Date

03 October 2019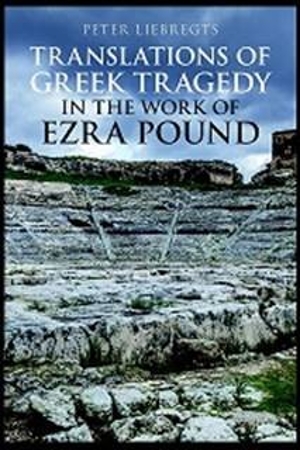 Pound's work as a translator has had an enormous impact on the theory and practice of translation, and continues to be a source of heated debate. While scholars have assessed his translations from Chinese, Latin, and even Provençal, his work on Greek tragedy remains understudied. Pound's versions of Greek tragedy (of Aeschylus' Agamemnon, and of Sophocles' Elektra and Women of Trachis) have received scant attention, as it has been commonly assumed that Pound knew little of the language.
Liebregts shows that the poet's knowledge of Greek was much more comprehensive than is generally assumed, and that his renderings were based on a careful reading of the source texts. He identifies the works Pound used as the basis for his translations, and contextualises his versions with regard to his biography and output, particularly The Cantos. A wealth of understudied source material is analysed, such as Pound's personal annotations in his Loeb edition of Sophocles, his unpublished correspondence with classical scholars such as F. R. Earp and Rudd Fleming, as well as manuscript versions and other as-yet-unpublished drafts and texts which illuminate his working methodology.