Dissertation
The Modern Arabic Book: Design as Agent of Cultural Progress
Huda Abi-Fares defended her thesis on 10 January 2017.
Author

Huda Smitshuijzen AbiFarés

Date

10 January 2017

Links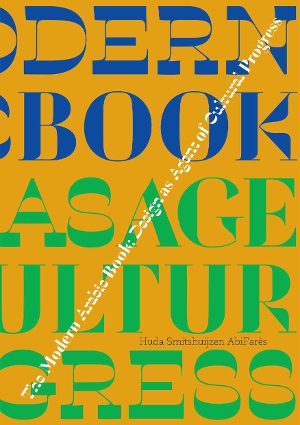 Books in the late nineteenth and early twentieth century played an important role in the dissemination of liberal and nationalist ideologies, thus instigating social change in the Arab world. The focus of this study are printed Arabic books where the ideas of modernity in both form and content were advocated. Secular and literary publications, written in the Arabic language, printed and produced in the Arab world—namely in Cairo and Beirut—are selected as case studies. This research examines their formal aspects and investigates how their visual design has promoted ideals of modernity, thus painting a picture of a contemporary Arab design language that blends Islamic and western design conventions. It proves that the visual aspect of books creates a lasting bond with its readership and becomes a significant part of their perceived (or imagined) cultural identity. The study also proves that visual design, by imposing the stamp on the book-object, does flavor the reading of books. This research also confirms that cultural exchange has contributed to a modern Arab publishing and book design culture; and that the ensuing (typo)graphic design conventions still resonate in contemporary Arabic book design and constitute a foundation for designing future Arabic books.
Promotor: Prof. dr. J.J. Witkam