Book
The Animated Image. Roman Theory on Naturalism, Vividness and Divine Power
The Animated Image addresses the entire range of contexts in which images were described by Roman authors as being animated, as well as the accounts that Roman writers produced to explain the animation of inanimate matter.
Author

Stijn Bussels

Date

01 January 2012

Links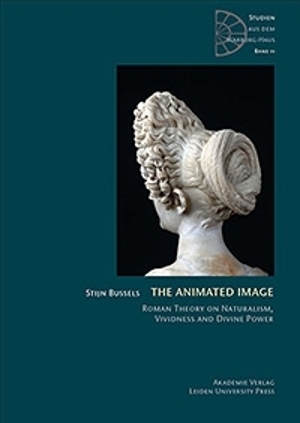 Each chapter of the book takes as its starting point a text or series of related texts by an author of the imperial period, which allows Bussels to systematically explore how writers from all over the Roman Empire discussed the idea of the animation of visual and verbal images. By demonstrating how 'beholders… were urged to be aware of the representational aspect of the work of art … but at the same time go along with the fiction or thinking they were witnessing a living being instead of a representation', Bussels elaborates on the rhetorical contradiction that this attribution of animation by Roman authors entails, a paradox which he labels as 'divided consciousness'.
This idea of the paradoxical double character of works of art would eventually return in the written responses of spectators to baroque sculpture in seventeenth-century Rome.