Book
Literature, Language, and Multiculturalism in Scandinavia and the Low Countries
Literature, Language, and Multiculturalism in Scandinavia and the Low Countries presents a ground-breaking comparative approach to the study of multicultural literature.
Author

Liesbeth Minnaard, Sarah De Mul and Wolfgang Behschnitt

Date

09 January 2020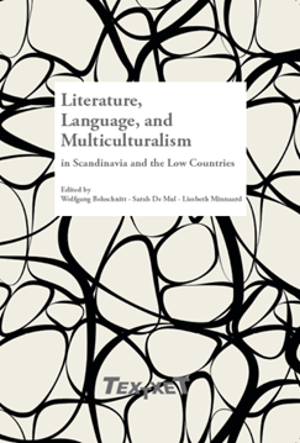 Focusing on the development of migration literature in Sweden, Denmark, Flanders, and the Netherlands, the volume argues that the political and institutional preconditions for the development of 'multicultural' literatures are still given within the frame of the nation-state. As a consequence, both the field of 'migration literature' and the (multi-)lingual quality of literary texts are shaped differently in each state and in each language area. The volume delineates the development of multicultural literature in Scandinavia and the Low Countries as a function of the specific language situations in these countries as well as the various political, institutional, and discursive contexts.
This book not only offers a comprehensive theoretical and methodological analysis of multilingualism and multicultural literature, but also provides overviews sketching the discourse on multiculturalism, language and the development of the literary field in Sweden, Denmark, the Netherlands, and Flanders. Besides it presents a broad range of in-depth analyses of selected literary texts from each of these countries.
Amsterdam; New York: Brill Rodopi, 2013.