Book
Jihad and Islam in World War I
Studies on the Ottoman Jihad on the Centenary of Snouck Hurgronje's
"Holy War Made in Germany"
Author

Erik-Jan Zürcher

Date

25 February 2016

Links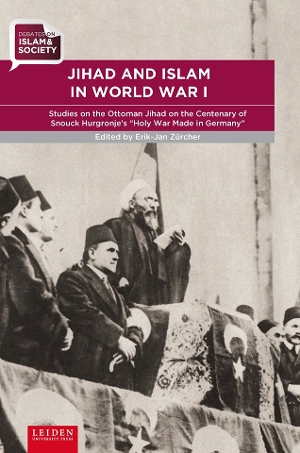 The proclamation of Jihad by the Sultan-Caliph in Constantinople, after the Ottoman Empire's entry into World War I, made the headlines. This book investigates the background and nature of the Ottoman Jihad proclamation in addition to its effects in the wider Middle East − both among the Arabs and the Turks, and among Sunni Muslims as well as Shi'ites. It brings to light the German hopes for and British fears of a worldwide uprising of Muslims in the colonial empires at that time. Moreover, it scrutinises the fierce academic debates caused by the Jihad proclamation, in which the 1915 manifesto of Leiden Islam scholar Christiaan Snouck Hurgronje ("Holy War Made in Germany") played a key role.
Available in open access
Jihad and Islam in World War I is fulltext available through this link.