Book
Inventing Origins? Aetiological Thinking in Greek and Roman Antiquity
Aetiologies seem to gratify the human desire to understand the origin of a phenomenon. However, as this book demonstrates, aetiologies do not exclusively explore origins.
Author

Antje Wessels and Jacqueline Klooster

Date

14 December 2021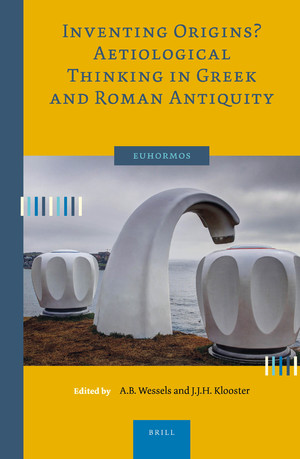 Rather, in inventing origin stories they authorise the present and try to shape the future. This book, edited by Antje Wessels and Jacqueline Klooster explores aetiology as a tool for thinking, and draws attention to the paradoxical structure of origin stories. Aetiologies reduce complex ambivalence and plurality to plainly causal and temporal relations, but at the same time, by casting an anchor into the past, they open doors to progress and innovation.