Book
Global East Asia Into the Twenty-First Century
Home to a rapidly rising superpower and the two largest economies in the world after the US, a global East Asia is seen and felt everywhere. This dynamic text views the global square from the perspective of the world's most important rising global center.
Author

Frank Pieke and Koichi Iwabuchi (eds)

Date

09 April 2021

Links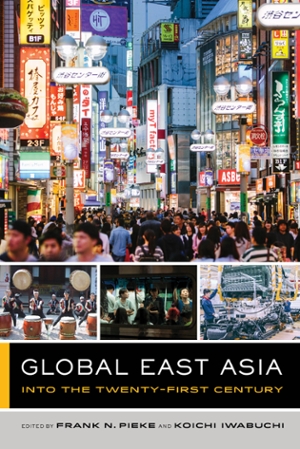 East Asia's global impact is built on a dizzying combination: a very strong and deep civilizational self-consciousness fused with hypermodernity, wealth, influence, and power. Throughout the world, East Asia has become a beacon of modernity, independence, and wealth and is often seen as an alternative to the West.
Written in short and accessible essays by prominent experts on the region, the volume covers the core of East Asian: Japan, China, and Korea—a unity of powers, economies, and cultures—as well as Mongolia and Taiwan. Topics range from contemporary culture, artistic production, food, science, economic development, digital issues, education, and international collaboration. Students will glean new perspectives about the region using the insights of global studies.