Book
Francophone Literature in the Low Countries (1200-1600)
In late medieval and early modern times, books, as well as the people who produced and read (or listened to) them, moved between regions, social circles, and languages with relative ease. Yet, in the multilingual Low Countries, francophone literature was both internationally mobile and firmly rooted in local soil.
Author

Edited by Alisa van de Haar and Dirk Schoenaers

Date

21 December 2021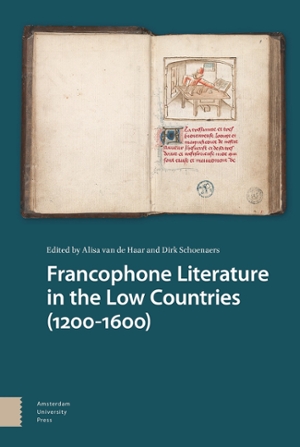 The five contributions collected in this volume demonstrate that while in general issues of 'otherness' were resolved without difficulty, at other times (linguistic) differences were perceived as a heartfelt reality. Texts and books in French, Latin, and Dutch were as interrelated and mobile as their authors. As awareness of the francophone literature of the medieval and early modern Low Countries continues to grow, texts in all three languages will be ever more firmly connected in an intricate and multilingual weave. This volume was edited by Alisa van de Haar (LUCAS) and Dirk Schoenaers (Institute for History).