Book
After Orientalism
Critical Perspectives on Western Agency and Eastern Re-appropriations
Author

François Pouillon and Jean-Claude Vatin (eds.)

Date

15 November 2014

Links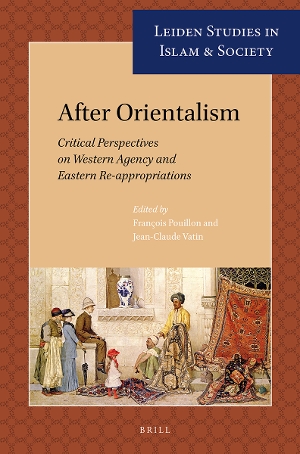 The debate on Orientalism began some fifty years ago in the wake of decolonization. While initially considered a turning point, Edward Said's Orientalism (1978) was in fact part of a larger academic endeavor – the political critique of "colonial science" – that had already significantly impacted the humanities and social sciences. In a recent attempt to broaden the debate, the papers collected in this volume, offered at various seminars and an international symposium held in Paris in 2010-2011, critically examine whether Orientalism, as knowledge and as creative expression, was in fact fundamentally subservient to Western domination.
By raising new issues, the papers shift the focus from the center to the peripheries, thus analyzing the impact on local societies of a major intellectual and institutional movement that necessarily changed not only their world, but the ways in which they represented their world. World history, which assumes a plurality of perspectives, leads us to observe that the Saidian critique applies to powers other than Western European ones — three case studies are considered here: the Ottoman, Russian (and Soviet), and Chinese empires.
Other essays in this volume proceed to analyze how post-independence states have made use of the tremendous accumulation of knowledge and representations inherited from previous colonial regimes for the sake of national identity, as well as how scholars change and adapt what was once a hegemonic discourse for their own purposes. What emerges is a new landscape in which to situate research on non-Western cultures and societies, and a road-map leading readers beyond the restrictive dichotomy of a confrontation between West and East.
Contributors
Elisabeth Allès; Léon Buskens; Stéphane A. Dudoignon; Baudouin Dupret; Edhem Eldem; Olivier Herrenschmidt; Nicholas S. Hopkins; Robert Irwin; Mouldi Lahmar; Sylvette Larzul; Jean-Gabriel Leturcq; Jessica Marglin; Claire Nicholas; Emmanuelle Perrin; Alain de Pommereau; François Pouillon; Zakaria Rhani; Emmanuel Szurek; Jean-Claude Vatin; Mercedes Volait.