Book
The European Union and the United Nations in Global Governance
Madeleine O. Hosli, Professor of International Relations, wrote this book in which she analyses the complex relations between the European Union (EU) as a regional organization and the United Nations (UN) as an international, global governance institution.
Author

Madeleine O. Hosli

Date

29 July 2022

Links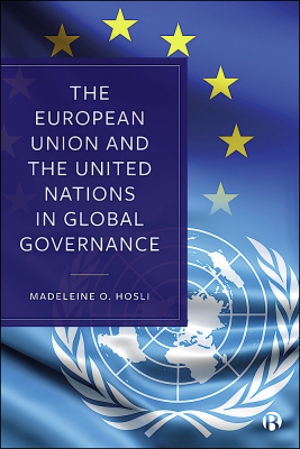 The book explores how collaboration between the EU and the UN has evolved and how the two entities collaborate both structurally and in day-to-day work. It shows how the EU acts within institutions such as the United Nations General Assembly and how UN agencies, funds and entities, such as UNHRC, UNICEF and UN Women, interact with the EU and its member states.
Through its analysis, the book demonstrates how, despite recent criticism, patterns of multilateralism and cooperation between regional and international institutions can be central to stable patterns of rules-based regional and global governance.