Publication
Homicide followed by suicide in the Netherlands: Is there a copycat effect?
Homicide followed by the suicide of the perpetrator often leads to shock and incomprehension. It has been suggested that media reporting on such cases could lead to an imitation effect.
Author

Dr. Marieke Liem

Date

25 July 2016

Links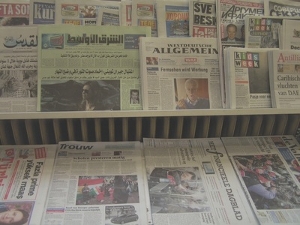 This article, written by dr. Marieke Liem of the Institute of Security and Global Affairs of Leiden University and Natascha van Keeken, describes the nature and incidence of homicide-suicide in the Netherlands in the period 1992-2014. In addition, it assesses whether a copycat-effect can be established due to media reporting.
Results show that homicide-suicides occur on average nine times per year. Intimate partner homicide-suicide and child homicide-suicide are the most frequent types of homicide-suicide. Even though several temporal clusters could be observed during the period of study, there are insufficient indications to confirm a copycat-effect. This may be attributed to the heterogeneous and multifaceted nature of this phenomenon, lacking one single potentially 'contagious' cause.