Dissertation
Sociabilidade do Brasil Neerlandês (1630 - 1654)
Painstaking research in Dutch and Portuguese archive materials, so far poorly assessed on the topic of social relations, reveals intense and intricate associations between different European individuals both in terms of ethnicity and social strata.
Author

Lucia Furquim Werneck Xavier

Date

30 October 2018

Links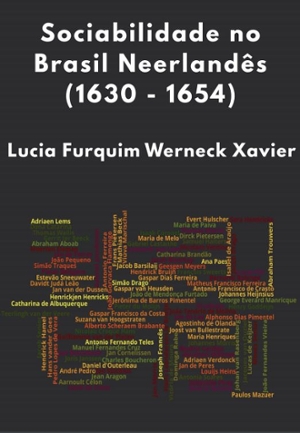 Despite their supposed "nationality" and religion, Dutch and Portuguese colonists were able to accommodate linguistic differences, engaged in inter-confessional marriages and illicit liaisons and, together with French, German and English individu-als, served in the colony's militia. Economical interactions between Dutch and Portuguese preceded the formation of Dutch Brazil since agents were involved in an array of material exchanges in Europe and in Portuguese America. After 1630, this did not change much. On a daily basis, historical actors extended credit, borrowed money, operated in retail trade, the sugar and dye wood industries, as well as in the slave trade.
Long before Dutch rule in Brazil, individuals were able to exploit Dutch and Portuguese legisla-tion to defend their interests. Following the conquest of Recife, the WIC succeeded in imple-menting Dutch legislation in the colony, enforcing Dutch laws and legal procedures. Dutch and Portuguese alike were able to resort to courts of law to solve their disputes and faced judg-ment under the different codes after breaking the law.