Book
Gli artigiani e la città
Over the last decades, the systematic investigation of urban settlements in Central-Tyrrhenian Italy led to the discovery of a growing number of contexts revealing both direct and indirect evidence of artisanal workshops. Such research commitment has yielded a vast amount of new data that greatly contribute to paint a more comprehensive picture of the ways in which craft production was organized across different cities and time periods.
Author

Maria Cristina Biella, Antonio F. Ferrandes, Martina Revello Lami e Roberta Cascino (eds.)

Date

01 March 2018

Links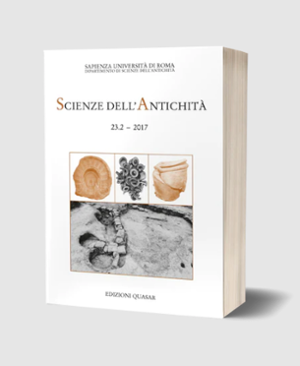 The volume "The Artisans and the City", edited by M.C. Biella, R. Cascino, A. F. Ferrandes and M. Revello Lami brings together 29 contributions presenting new evidence for artisanal structures in urban areas in central Tyrrhenian Italy between 8th and 3rd century BC. A collection of case studies from the territories of Rome, Veii, Falerii, Caere, Tarquinia, Vulci, Satricum and Naples focusing in particular on the location of different production sites in urban/suburban areas, their possible "relocations" through time and the organization, scale and intensity of craft production connected to specific workshops.
The volume draws much attention on the ways in which craftsmanship developed through the centuries, from family-oriented systems to productions geared first to meet city's needs, then to satisfy a wider superregional demand, with the ultimate goal of shedding light on the social role played by the artisans within the indicated geographical and chronological framework.