Arabic papyri shed new light on origins of Islam
Research on papyri has provided new insights into the history of the origins of Islam. Petra Sijpesteijns's book,'Shaping a Muslim State', is based on these ancient Arabic letters and documents. Her new research on a Viennese collection of untranslated papyri is expected to produce more discoveries.
Hectic days
Her office is full of removal boxes, all packed and ready to go. Colleagues drop by to wish her a good trip. These are hectic days for Sijpesteijn, Professor of Arabic History. She is about to travel to Vienna where she will spend a year doing research. She has just sent her publishers the last corrections to the final proofs of her book Shaping a Muslim State.
Fundamental changes
The book, to be published this November, deals with the consequences of the Arabic conquest of Egypt in the mid-7th century. Sijpesteijn: 'For a long time people assumed that little changed in the early period following the arrival of the Arabs. They believed that there was no such thing as a separate Arab state at that time, simply because no hard evidence had been found. The first literary sources date from the end of the 8th century. My research into papyri (among them messages people wrote to each other and old documents such as contracts) demonstrates that fundamental changes did take place immediately after the arrival of the Arabs. They introduced their own judicial system, taxes and administration; by studying previously untranslated papyri I was able to find out more about their cultural practices, such as keeping their father's name in their own name.'
National library in Vienna
In Vienna Sijpesteijn will join a major papyrus project run by the Austrian National Library and sponsored by the American Mellon Foundation. The library contains more than 23,000 Arabic papyri, the majority of which have not yet been translated. Sijpesteijn, one of the world's six top specialists on Arabic papyri, plans to translate and publish some of the papyri. 'The papyri provide information on a broad range of different subjects, from administrative matters and religious issues to social problems. I will be focusing on the care given to the poor and the weak in Egyptian society from the 7th to the 10th century. The Viennese collection has some wonderful letters on this topic. One of the papyri, for example, is a letter written by a condemned man, saying that he has been wrongfully imprisoned and asking a rich benefactor to help him.'
Social structures
Sijpesteijn is not just interested in the literal messages contained in these letters. 'I also want to identify the social structures. How did people organise social care? Who did what for the poor? Are Muslims different in this respect from Jews and Christians in Egypt?' She admits that this last question will be difficult to answer, because some Christian Egyptians also wrote in Arabic. But the name of the sender of the letter, and whether it contains the name of his father, can clarify matters.
Family
Sijpesteijn will be taking her three young children with her to Vienna for the year. Her partner will stay in the Netherlands but he will visit them every two weeks. 'It's going to be a very exciting time for us all,' she says. 'I really wanted to do this research; it's a unique opportunity to spend a year carrying out research of this kind and working with new, Austrian colleagues.'
Shaping a Muslim State : The World of a Mid-Eighth-Century Egyptian Official, Petra M. Sijpesteijn, Oxford University Press ISBN-10: 019967390X
(9 September 2013 / LvP)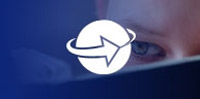 Global Interaction of Civilizations and Languages is one of the six themes for research at Leiden University.