The Austria Centre Leiden welcomes visiting researcher Dr. Lena Sadovski
The Austria Centre is pleased to welcome Dr. Lena Sadovski as a visiting scholar who will do research at Leiden University for a few months in 2023. We asked Dr. Sadovski a few questions about her doctoral work, her future research and what she wants to achieve during her time at Leiden.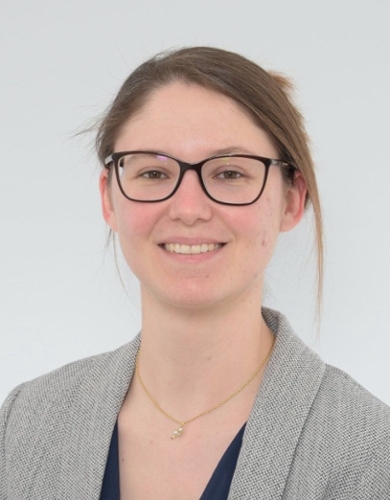 You just defended your PhD, congratulations! What did you research for your doctorate and how did you get interested in that topic?
My doctoral thesis explores the social structures of the Dalmatian city Split in the late 15th and early 16th centuries. In this period Split was ruled by the Venetians but at the same time suffered greatly from frequent Ottoman incursions and outbreaks of the plague. I wanted to know how a late medieval society dealt with such challenges, how Venice managed to govern the town, and how the people felt both the Venetian rule and the Ottoman "menace" in their daily lives. The topics my thesis talks about range from multilingualism, converted Jews and public uprisings to women's rights, the role of the clergy and trade relations.
My interest in the history of Venetian Dalmatia was sparked by an excursion to Venice with my future doctoral supervisor during which I got to know – and love – Venice and its fascinating history. When I learnt that the Croatian archives were full of original documents that no one had worked with so far, I knew that I would like to combine my passion for working with archival material with my interest for the history of Venice and Dalmatia, a place that I had become familiar with during many vacations in my childhood.
What is your current research and what specifically will you work on during your time in Leiden?
Next to preparing the manuscript of my doctoral thesis for publication, I am now working on a different topic within Balkan Studies. I am researching interreligious and interconfessional encounters in early modern South-Eastern Europe, ranging from Catholics in Ottoman Bulgaria to converted Jews in Venetian Dalmatia. As a Visiting Researcher at LIAS and the Austria Centre, I want to bring research on the profoundly diverse area of South-Eastern Europe in contact with other area studies that focus on the significance of religion in everyday life and the interactions of people coming from different backgrounds. The interdisciplinary exchange with people working on similar topics but in different spatial and temporal contexts will contribute to a better understanding of the meaning of religion in the daily lives of past people and will thus bear fruitful results for my own as well as others' research. During my time in Leiden, I would like to elaborate the theoretical and methodological framework of studying interreligious connections, conflicts, and conversions in the past, drawing on the expertise of the members of the Centre for Religious Study. Moreover, I want to study some manuscripts from the rich library of Leiden University that could be interesting for my research.
How will you spend your non-working time in the Netherlands? Is there something in Leiden or elsewhere that you want to see/visit/explore?
I am very much looking forward to visiting the Rijksmuseum van Oudheden, the Museum Volkenkunde, and also CORPUS in Leiden. Coming from landlocked Austria, I will definitely go to the sea often during the summer to breath in the fresh sea air and maybe even go swimming – although I am a bit afraid of the cold water! I am also planning to take advantage of the small distances between Dutch towns and visit several other places like Den Haag, Utrecht, Delft, and of course Amsterdam.