Study abroad: Ever thought about attending a summer school?
Studying abroad and going on an exchange is a great way to broaden your horizons and explore new places, cultures, and fields of study. In addition to a full-semester exchange, there are many other possibilities such as a summer school or an internship. For example, Bart Geldermans, Public Administration student, went to Milan for a Summer School at Bocconi University.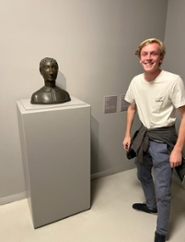 Bart Geldermans: 'It was really great fun. I chose this programme because it was in the same city where I was planning to go on an exchange the following semester. A great opportunity to get to know the city in advance. The programme lasted three weeks. We alternated between morning and afternoon classes on entrepreneurship. In class, we worked on a business plan for our own start-up. No stuffy theoretics but getting stuck in your own and each other's ideas.'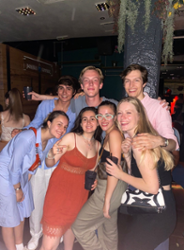 Highly recommended
During a fieldtrip, Bart and his fellow students visited a vineyard in the mountains and there was also plenty of time in between to check out some nice cafes and restaurants in the city. 'What I really enjoyed was making friends with people from all over the world and speaking to people from completely different backgrounds. It was interesting to compare the differences and similarities between our cultures and upbringings. The Summer School also made me realise that I am not an entrepreneur at heart. That is what such a short course can also be good for. It was a wonderful experience to be able to use some of my holidays to get to know a different university and study programme. I can highly recommend it to everyone. Please feel free to send me a message if you are interested in going abroad yourself and have any questions.'
Depending on your study programme, there are different international activities available. You can get credits for some of them, or they can be a compulsory or optional part of your programme. There are also extra-curricular activities available to complement your studies. Examples of activities include an internship, research or fieldwork abroad, Summer or Winter School programmes and study trips organised by student associations.
Contact FGGA International Office
Interested in studying abroad? Find out more about all the available options! More information can be found here. Keep an eye on your study programme's Brightspace pages, as information on summer and winter school programmes is regularly published there. Please don't hesitate to email the FGGA International Office if you have any questions! We are here to help you. Be sure to always inform us of your international plans and check in advance if you can get credit for your activity.
Students who have gone abroad before you have captured their experiences for you. Look here for student reports on studying, internships and more abroad.