Suspects in Mallorca case hear sentence demands
The nine suspects from Hilversum accused of beating Carlo Heuvelman so badly on the night of 14 July last year that he later died will hear their sentences on Friday. The Public Prosecution Service (OM) had demanded that one of the suspects be sentenced to 10 years in prison, and two others eight years.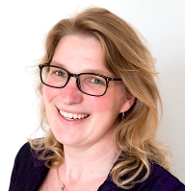 The outrage in society was and is enormous. Does that outrage play a role in the sentencing demands against the three prime suspects? 'For a single homicide, it is a hefty demand,' says Pauline Schuyt, Professor of Penal Law and Sentencing, in Dutch newspaper Trouw. But more happened on that night in Mallorca: in fact, the prosecution also holds the three responsible for attempted manslaughter of another boy and acts of violence in a public place.
Footage of the night's violence was quickly circulated online and caused outrage in society. As a result, the criminal case is in the media spotlight. This is bound to have an impact on the prosecution, Schuyt believes.