TED Talks for a better world
At the conference of the Honours College Science & Society, students present TED Talks on a social issue of their interest. 'It brings together everything they have learned in the past two and a half years.'
Cheerful and full of energy, the students pour in. One by one they take a seat in the auditorium. One glance at their honours period makes it clear why the students are chatting so passionately with each other: a large part of their honours programme took place online. For that reason, everyone is extra grateful to be in the Pieter de la Court building today.
What is a TED Talk?
The American-Canadian TED (Technology, Entertainment, Design) was founded in 1984 to promote the spread of ideas. To this end, it organises an annual conference with so-called TED Talks. Within 18 minutes, guest speakers present an inspiring idea for a better world, in an accessible manner. TED Talks have been viewed more than 2 billion times in total.
Social experiment: no one is boss
The Honours College of the Faculty of Social Sciences has three main themes, says coordinator Esther Habers: Sustainability and Health, Adults and Children in a Polarizing World and Human Aspects of Digitalisation and Robotisation. 'The students think about these major themes and discuss them in interdisciplinary groups. It gives them self-confidence and teaches them the importance of working together.'
The latter is clearly shown in the classroom activity of teacher Nanne Dodde. All chairs are pushed aside. The students have to pick a spot in the room and take two others as reference points. When the reference points move, they themselves have to move as well, keeping the same distance between them.
Nanne Dodde teaching.

Nanne Dodde teaching.

Nanne Dodde teaching.

The students start moving...

...till they slowly but surely come to a stop.
At a certain point, the students stand still. The lesson of this exercise: if one person moves, everyone else moves, which leads to a chain reaction. The group influences the individual and vice versa. No one is boss. The exercise makes this message clear at once and the group is visibly impressed.
TED Talks with a mission
After everything in the room has been reorganised, the students go to the classrooms in small groups, where they present their mini TED Talks on subjects that interest them personally. 'Through the TED Talk they convey what their mission is and what they want to contribute to the world. It brings together everything they have learned in the past two and a half years,' says Habers.
The topics of the TED Talks vary, but are all close to the student presenting. One student, for instance, thinks there should be more psychologists for patients. According to her, special attention should be paid to how technology affects mental health. Another student argues that big oil companies should be held responsible for the negative effects they have on the climate.
Self-development
With the TED conference, the Honours College is coming to an end for the participants. Kai Groenhof and Naomi van de Glind, both psychology students, say the Honours College has contributed particularly to their self-development. 'I also really liked the fact that there was a personal coach who regularly checked how you were doing,' says Van de Glind.
Fellow student Lisa van Haarlem has gained more confidence in the future thanks to the programme. 'Above all, I learned that there are still so many options open to me.' She is now determined to seize these career opportunities. 'It has put me very much at ease. I don't need to know it all yet.'
Text: Marciëlle van der Kraan
Photos: Buro JP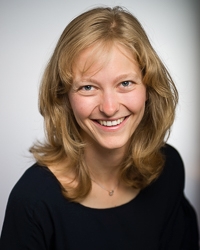 Educational Philosophy
Honours coordinator Habers: "Students register for the programme (30 EC) with a motivation letter. The condition is that they are doing well in their bachelor. We are open to everyone, not just students with the highest grades. We want to give everyone the opportunity to participate.
The education is very different from what students are used to. No exams, much more discussion, reflection, presenting and writing. We work less with grades, so we hope that students will dare to step outside their comfort zone, are less focused on rules and dare to be more creative.
The students work a lot on their personal development: what do I want, what is my talent and what are my pitfalls? This also enables them to look more closely at social issues. The ultimate goal is that they are better able to create ownership of their future and to contribute to the world in a healthy way. Whether that is through work, study or voluntary work."