International alumnus Wandile Madalane tells us why going to Leiden has been his best decision in life
Alumnus Wandile Madalane tells us how his time in Leiden has made it easier for him to engage with renowned figures and how he does NOT miss the rain.
Why did you choose Leiden University?
At the time of enrolling with Leiden University, I was a practicing attorney but desired a new challenge. Leiden stood out to me as my preferred destination to further my legal and academic career. Both the city and the university have a rich history that I was excited to learn more about. In further considering whether Leiden University was the right destination for me, I found that Leiden is the only University in the world that offers an Advanced Master's Degree in International Children's Rights which was the ultimate influence in my decision. A decision which I will forever consider to be one of the best decisions of my life so far.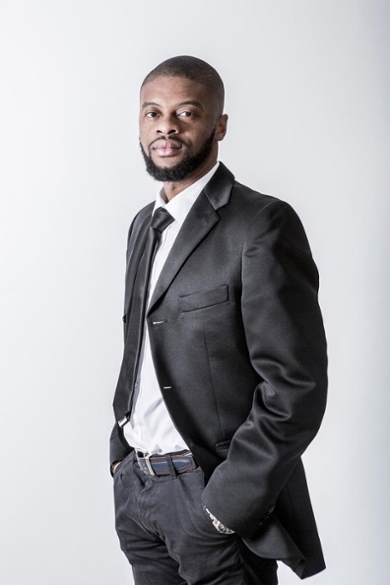 How has Leiden University influenced you?
The experience of Leiden University played an important part in my development from both a professional and personal perspective. I moved to a new country and continent not knowing anyone and excited to start my new adventure.
Looking back at my experience from a professional perspective, the academic journey of doing an Advanced Master's Degree has enhanced my knowledge in such a way I did not think were possible. For example, my academic writing and research skills has greatly improved and I am more comfortable and equipped to prepare a writing piece for a variety of academic topics. My interactions with our guest lecturers and influential figures in the field allowed me to grow in confidence in engaging with well renowned figures. I am thankful to the University for making such opportunities available to us younger students.
On a personal note, I was placed in a foreign environment which took me out of my comfort zone. I grew fond of the culture and opened up my knowledge of the city of Leiden and the country of Netherlands as a whole.
Was it important to be physically present in Leiden for the LLM & why?
Yes, I would say that it was important to be physically present in Leiden for the LLM. Experiencing Leiden University and Netherlands first hand was an invaluable experience which I would recommend to anyone privileged enough to have the same opportunity.
The need for one's presence in Leiden was beneficial to me from both an academic and personal growth perspective. Being personally there facilitated better interactions with lecturers and the course material, provided opportunities to interact with my classmates on topics and engage in healthy debates on our course work. Leiden was an eyeopener for me from a cultural perspective as South Africa is very unique and I had many assumptions undone about the country. The infrastructure and efficiency of the country has changed my thinking about many things in the business world. I have become quite forward-thinking, a trait which that synonymous with Dutch culture, I am really thankful for this. In a nutshell, my growth is on a personal level which has had a very positive influence on my professional life. Schoolwise, I was aware of what was required of me but I learnt more discipline in Leiden as the course was quite demanding of us. The course pushed me to explore areas of my intellect that I had not previously explored, this has undoubtedly assisted me in propelling me to become Director of our company. My Leiden experience enabled me to direct my will towards goals I want to achieve in life. I now use this trait to assist our staff in motivating them as well to achieve our goals as a company.
Leiden University also assisted in providing opportunities to network with various institutions, persons and companies in my field of study by arranging guest lecturers, visits to institutions, such as a trip to Geneva, Switzerland. On a personal note, it was the experience of entering a different environment without the shelter of family and having to make new friends. How I grew was that I learnt a lot of independence, I learnt how to structure my life in order to make the experience worthwhile and of course, pass my courses. Prior to moving to Leiden, I had lived at home with my mother my whole life. She made my life easier and I had overlooked many things which I now had to deal with by living alone, cooking, waking up on time, laundry, being on time for lectures etc.

Would you choose the Netherlands/Leiden again if you could do it over?
Yes, yes and yes! The only negative report back I can give is about the weather. Coming from South Africa, I'm used to sunny skies and warm weather for the majority of the year, so moving to raining Netherlands/Leiden was quite the adjustment for me. However, I adapted well enough and acclimatized very quicky after the first few days of rain post the summer after my arrival.
What occupation are you in at the moment?
Currently I am back home in South Africa practicing as an attorney/lawyer in my own law firm, Prinsloo Whitehead Madalane (PWM) Attorneys. We specialize in the insurance industry ranging from a whole host of disciplines in the insurance field. Our firm does not exclusively practice in the insurance industry but as a young firm, we do our best to cater for our people and clients. As the practice grows, I personally hope to have the opportunity to partner up with Leiden University in future and facilitate the growth and development of current and future students of Leiden University who followed the same path as I did.
What do you miss most about your time in Leiden?
I miss everything about Leiden, except the rain – I think that I can be forgiven for that one. Leiden will always hold a very special place in my heart. I grew a lot during my time there and will always be thankful to the University and staff allowing me the opportunity to study there.
I quite enjoyed the University library and having my classes in the beautiful building KOG (Kamerlingh Onnes Building) was an honor. Much was learnt there; I met a lot of wonderful and extraordinary people and will gladly return there given the opportunity.
I especially miss the country and the culture; it was a breath of fresh air and quite different from what I was used to. The Leiden/Netherlands experience was an eye-opener and was the catalyst for my desire to travel even more, explore more cultures and tell more people about my time in Leiden.
Is there something you would have done differently and if so, what and why?
Yes, there is. Leiden is a wonderful city and I feel despite its size I felt that did not explore it enough. What I would have done differently was to travel Leiden and the country more with the time that I had. Being a law student at the time, one tends to read and sleep a lot. Certainly, the weather allowed for this more often than I would have liked, I would encourage any prospective student to travel as much as they can. They will undoubtedly fall in love with the city and the country much more. One must grab the Leiden University experience with both hands and enjoy it as much as they can.
Last but not least, how is COVID affecting your life in South Africa?
Regarding COVID-19, the biggest effect has been our government's mismanagement of Covid relief funds and the shortage of hospital beds. Though the country has done quite well to curb the spread of the virus through various lockdown levels. The vaccine arrived not too long ago and much debate is currently being had on whether citizens will take the vaccine or not, the jury is still out on that one as they say. Personally, I have had only a few family members contract the virus but fortunately, I have not lost anyone to it. We continue to sanitize, wear masks and social distance. Professionally speaking, my Court appearances have been affected as some Courts are open for trials whereas others have closed, this affects the company as the practice does not generate as much income as accustomed to. Thankfully we have not been as hard hit as other companies and we take it on a month to month basis.