Exhibition Return: a photo impression
The exhibition Return is available in HUBspot from 25 January until 28 January. Return is an exhibition of students from the Leiden Master's Media Technology, with a focus on the influence of technology on mankind.
Human Habits - Petra Kubernátová, Max Roele & Daisy Theuvenet
Not 'Big brother is watching you', but 'everyone is watching you'. This exhibit visually reveals to sensibility of cameras – due to these cameras, people might be watching you without you knowing it.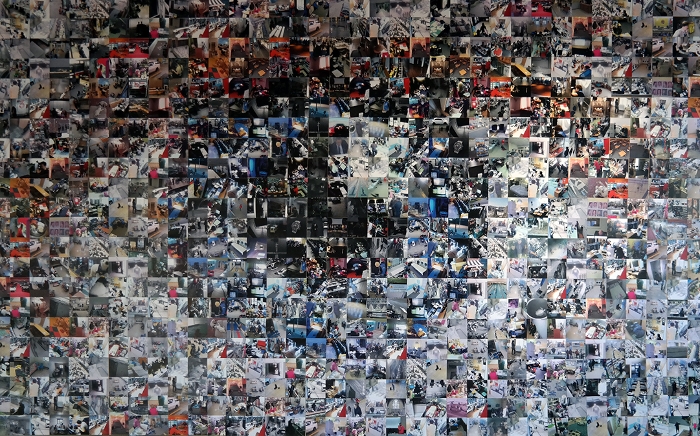 It's For You - Lucia Martin Holguin, Jonna de Kruijff & Laurens van Mulukom
Our state of mind is increasingly polluted by giving orders to our technologies and following theirs. What if a strange phone is ringing next to you, will you pick it up?
One on One, No One (Just Me) - Kaan Koyuncu, Stijn van Linden & Robbert Ritmeester
Person A: Can you hear yourself think? Is it a voice inside your head? You have to listen closely. Person B: Is there anybody else? Can you tell me what you see? I might be seeing the same.

Way Ahead Of You - Sieta van Horck, Emily Klerks & Mark de Reijer
We often think we are in control of machines. But are we really in control or are we predictable and gullible when interacting with machines?
The exhibition is free of charge and available in HUBspot from 13:00-18:00 until Saturday 28 January.
Location: Langegracht 70, Leiden