How Witte, the garden manager, made the Hortus flourish
For more than forty years Heinrich Witte was responsible for the flora in the Hortus botanicus in Leiden. The 19th-century garden manager made the Netherlands famous with plants from Japan. The Old University Library is showing an exhibition of his work (19 August to 4 November).  
Victoria greenhouse
'What would our lives be like if there were no plants? Nothing.' This comment was made by the passionate botanist Heinrich Witte (1829-1917) in one of his many notebooks about his great love. He was responsible for managing the greenhouses and the garden from 1855 to 1898. When he arrived, the Hortus was in poor condition, but that changed under his management. Witte supervised the construction and fitting out of a large number of greenhouses. One of these was the famous Victoria greenhouse, home to the giant water lily Victoria amazonica.
Introduction of Japanese and Chinese plants
The exhibition in the Old University Library focuses on his legacy. Witte played an important part in the introduction of Japanese and Chinese plants in the Netherlands. These plants were brought back in 1830 by physician and researcher Philipp Franz von Siebold. Some fifteen of his original plants can still be seen in the Leiden Hortus. Many of these plants were unknown in Witte's time and the head gardener devoted several publications to these new plants, such as the hosta and the hortensia. Witte also wrote about many other rare plants, such as the South American Victoria amazonica:

'I will finish with the wish that for many years to come the Victoria regia (..) may encourage in particular the inhabitants of this university city to make many visits to the Hortus, that is open to allcomers.' This is what Witte wrote in 1872 about this waterlily that was at that time still known as the Victoria regia.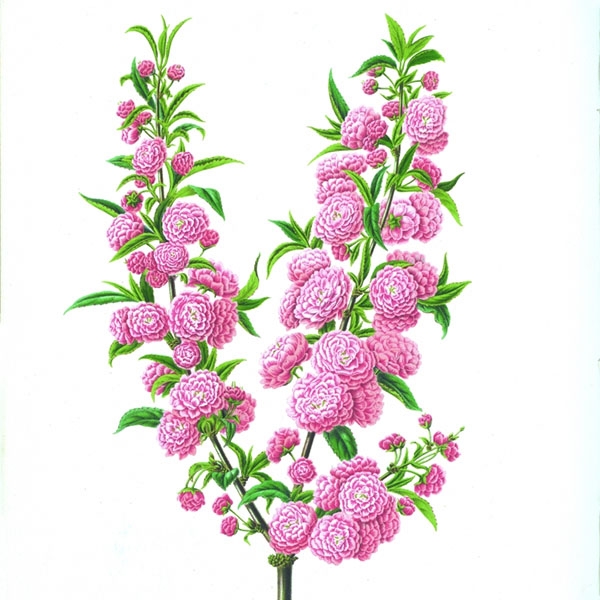 Books about and by Witte
Books and photos by and about Witte will be available for viewing at the exhibition. The books come from the collection of Daan Smit, former head gardener at the Vrije Universiteit and the Hortus botanicus in Leiden. There are also so-called nature prints in ink by artist Jops Jacobs, and drawings and water colours by botanical artists.
The Old University Library is open to the public during office hours You can combine a visit to the Hortus with a visit to the exibition.
'Head gardener Witte and plants from Japan exhibition' From Friday 19 August to Friday 4 November.
The exhibition can be visited from Friday 19 August to Friday 4 November in the Old University Library (Rapenburg 70), diagonally opposite the Hortus. Admission is free. The exhibition is part of the Von Siebold commemorative year. 2016 is the 150-year anniversary of the death of this German physician, and the Leiden Hortus is devoting a wide range of activities to his memory.