Congratulations to the Class of 2016!
LUC The Hague celebrated the graduation of the Class of 2016 on Friday 1 July 2016 at the Royal Theatre (Koninklijke Schouwburg) in its home city – The Hague. Around 600 guests were present to witness the conferring of the degrees and 'the turning of the tassel ceremony' of the 143 (of a total 162) proud graduates, the biggest graduating class so far.
Third year student, Bene Colenbrander was the master of ceremony, welcoming all guests and highlighting great LUC student moments. The commencement speech was delivered by Marcia Luyten, a renowned journalist, who shared her advice to the future LUC graduates on stepping stones in life.
The ceremony was filled with applauses, laughs and tears, as each LUC student received their well-deserved diploma by the Dean, Prof. Dr. Jos Schaeken. This was Dean Schaeken' s last ceremony, as he stepped down on July 1 after a three year journey with LUC.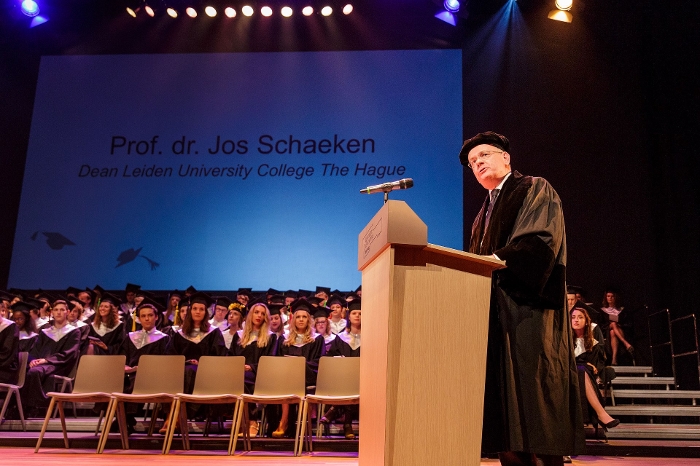 Two of LUC's students received awards based on their academic and social outstanding performance as part of the Class of 2016. Rachel Baas received the Global Citizenship award, which recognizes and valorizes participatory citizenship at LUC. Joe Cotton received the Highest Academic Achievement award commending his academic performance throughout his three years. The award was presented by . Prof. Dr. Kutsal Yesilkagit, dean of the Leiden University Faculty of Governance and Global Affairs. Joe then delivered his valedictorian speech, addressing his fellow students, and thanking all families for their support throughout three years.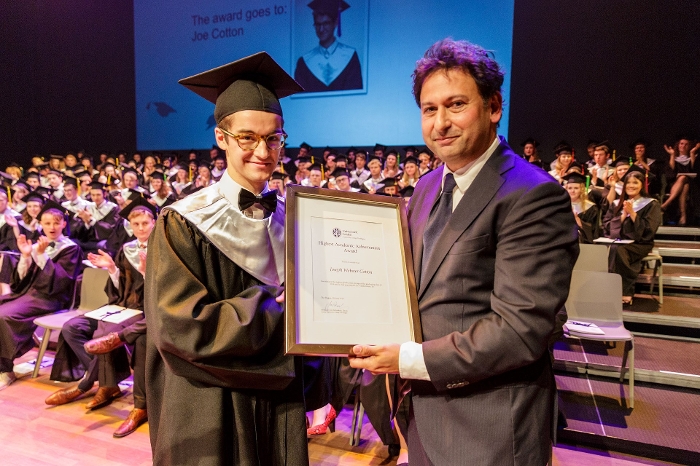 The ceremony ended with a festive gathering and reception, where not only new LUC graduates were celebrated by family and friends, but the LUC and Leiden University community also celebrated Dean Schaeken' s last day. LUC's Dean position will be filled by Prof. Dr. Judi Mesman for the coming three years.
Congratulations to the Class of 2016 and thank you, Jos Schaeken, for your time as Dean of LUC The Hague!