Jan Erk elected Smuts Memorial Fellow at Cambridge University
Jan Erk, political scientist at Leiden University, has been selected as the 2016-2017 Smuts Memorial Fellow at the University of Cambridge. During his residency at the renowned British academy, he will work on his research project 'The Enduring Impact of Africa's extinct kingdoms and invisible chieftaincies'.
Jan C. Smuts: architect of the League of Nations
The fellowship is named after the former South African prime minister and chancellor of Cambridge University, the architect of the League of Nations, the author of the United Nations charter, General Jan C. Smuts.
The Smuts Memorial Fund elects one Smuts Memorial Fellow a year across the disciplines of archaeology, anthropology, economics, history, human geography, law, literature, oriental studies, sociology, politics and social psychology.
Traditional authorities in modernising states
At Cambridge, Jan Erk will be working on his research project titled The Enduring Impact of Africa's Extinct Kingdoms and Invisible Chieftaincies. This project focuses on the continuing influence of kingdoms which existed in Africa throughout its precolonial and colonial history. While these kingdoms have formally ceased to exist, they still permeate many cultural practices and influence political loyalties in their historic heartlands.
In addition to these kingdoms, almost all African countries have various traditional authorities—most of them unrecognised under modern law—which have proven their resiliency throughout pre-colonial, colonial, and post-colonial times. Due to their home-grown legitimacy and deep roots, these various traditional authorities play a pervasive and ever-present role in the lives of people in rural areas, often far more than the seemingly distant modern state, its bureaucrats and politicians.
But since the powers of traditional leaders have mostly been uncodified under modern law and since these power relations tend to be rather informal and culturally inaccessible to most outsiders, the scholarly literature has not been able to systematically acknowledge the pervasiveness and influence of traditional authorities—be it chiefs, paramount chiefs, or kings.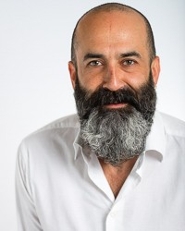 Jan Erk's research project aims to systematise the various forms of indigenous autonomy and conflict resolution at the local level in Africa.
During the tenure of his Smuts Memorial fellowship, Jan Erk will be a resident fellow of Clare Hall. He will be leaving Leiden in September 2016 to take up the position.
Further reading
› Smuts Memorial Fund, University of Cambridge