TRI Leiden Research Seminar 2015
The department of Business Studies would like to invite you for their third Turnaround, Rescue & Insolvency Research Seminar on Thursday 10 December 2015. During the afternoon research in the field of turnaround, rescue and insolvency will be discussed under the theme: Global Challenges to Cross-border Insolvency and Leiden Research in International Insolvency Law.
Presentations are given by, among others, professor Bob Wessels, and his successor professor Reinout Vriesendorp, Jean Pierre van der Rest, Bernard Santen, René Ory, and Gert-Jan Boon.During the research seminar various topics will be discussed, from various disciplines. Including:
The role of non-financial stakeholders
Judicial cooperation in cross-border insolvency cases
The rescue of distressed businesses

At the end of the seminar Bob Wessels and Gert-Jan Boon will present the first copy of the book 'Cross-Border Insolvency Law: International Instruments and Commentary' to professor Reinout Vriesendorp.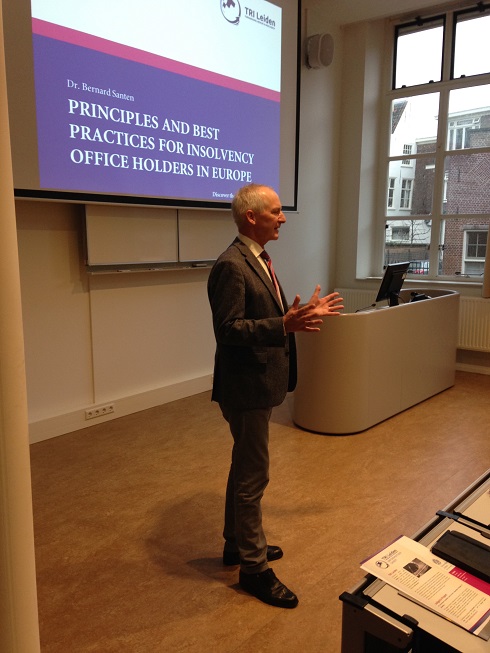 You are most welcome to join us at this Research Seminar which will start at 14:00 until 17:00, in room C0.06. The afternoon will be concluded with drinks.

Presentations will be in English. There is free entrance, but please register in advance at: info@tri-leiden.eu.