Introducing the International Leiden Leadership Programme
After a successful pilot, the Honours Academy is pleased to announce a second International Leiden Leadership Programme (ILLP) starting in 2014 - 2015!
The ILLP is an Honours Programme specifically developed for ambitious and talented postgraduates (MA and MAS) at Leiden University and Delft University of Technology that gives you an opportunity to develop your personal leadership style. The ILLP is worth 5 credit points and will take place in the historical Oude Sterrewacht (Leiden Observatory).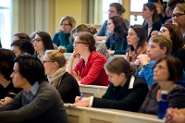 Through in-depth training sessions, assessments and seminars, the ILLP will focus on gaining insights into your own personal leadership style and will help reach your leadership goals. In the Programme you will:
- Develop your leadership skills;
- Gain insight into your strengths and weaknesses;
- Increase your intercultural sensitivity;
- Get to know an interdisciplinary group of motivated students.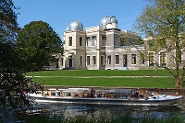 An unknown city can be a new and exciting experience. Accordingly, we will be at the Infomarket of the Orientation Week Leiden (OWL) to answer all your questions and inform you about the new Programme. The Infomarket will take place on Tuesday 26 August 2014, from 14.00 to 16.00, at the Vismarkt in Leiden. We look forward to seeing you there!
You can also find more information about the programma on the International Leiden Leadership Programme website.
If you have a question you would like to ask please contact us. You can contact us directly:
leadership@ha.leidenuniv.nl.
More to follow soon on our informative new web pages.