2012 Prof. Willem Willems awarded the European Archaeological Heritage Prize 2012
The European Association of Archaeologists instituted the European Archaeological Heritage Prize in 1999. An independent committee awards the prize annually to an individual, institution, (local or regional) government or a (European or international) officer or body for an outstanding contribution to the protection and presentation of the European archaeological heritage.
The fourteenth Heritage Prize (2012) was awarded during the Annual Meeting of the EAA in Helsinki, Finland, on 29 August 2012 to Prof. dr. Willem Willems.
The EAA Committee for the 14th European Archaeological Heritage Prize consisted of Anastasia Tourta from Greece, Margaret Gowen from Ireland, Luboš Jiráň from the Czech Republic, Mircea Angelescu from Romania, and Carsten Paludan-Müller from Norway (chair).
The committee reviewed Prof. Dr. William Willems as a distinguished and internationally respected scholar in the field of Roman archaeology and archaeological heritage. His contribution to Dutch, European and world heritage has been of major importance. Willem Willems played a central role in the internationalisation, integration, consolidation and modernisation of archaeological heritage policies and practices in Europe during the last 30 years. He has held numerous major positions in his own country.
He was one of the initiators and authors of the Convention on the Protection of the Archaeological Heritage of Europe. He was one of the founders and the President of the European Association of Archaeologists as well as the founding President of the Europae Archaeologiae Consilium. He is currently a co-President of the ICOMOS Committee for Archaeological Heritage Management. He also serves as an expert in the nominations of World Heritage Sites.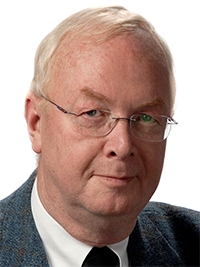 Professor Willems has been awarded numerous prestigious distinctions in recognition of the uniqueness of his contribution.
The reason for adding the European Heritage Prize to an already ample collection of distinctions is that with his work Willem Willems has significantly contributed to widening of the perspective of European archaeology and heritage management. It is a widened perspective that not only helps us transgress the internal European borders, but also positions European archaeology and heritage in a wider global context.