2010 Dean appointed as member of JPI Cultural Heritage academic committee
On November 12, dean prof. Willem J.H. Willems was elected as one of the twelve members of the European Union's academic committee Joint Programming Initiative Cultural Heritage and Global Change.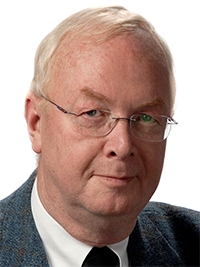 The election took place in Rome, and was organised by the steering committee with representatives from 14 participating countries, among which Italy, the United Kingdom, France, Poland and Belgium, chosen from a list of 105 candidates. The Netherlands are represented by the Rijksdienst Cultureel Erfgoed and NWO.
Joint Programming Initiative (JPI) is a new form of collaboration within the European Union. About 10 JPI's are currently in the making, or were recently approved. They cover various areas of policy-making and range from health management and transportation to cultural heritage.

JPICH was submitted by Italy in the fall of 2009. In november 2009 it was approved by the European Committee and a more than positive citizen's recommendation followed in the spring of 2010.
The idea behind the JPI is Europe's unique position in existing cultural heritage, and knowledge about cultural heritage. This position could be utilised more efficiently.
Political current affairs regarding certain threats (floods, terrorism, etc.) and climate change were used to take action and initiate the clustering of research. The starting point is facing a challenge: defying threats by cooperation in both research and distribution of its results.
By means of a strategic research agenda, the JPI needs to frame the most significant research questions (the Netherlands will play a major part in this) and translate them into a research programme in which a varying selection of countries will collaborate.
A broad definition of cultural heritage was created intentionally by maintaining the definition as stated by UNESCO: it comprises all cultural heritage from buildings and archaeological findings to moveable property and digital information.
It is important to make a distinction between JPI and ERA (European Research Areas). JPI's aim is a research term of 10 to 20 years, possibly even longer. This facilitates work on agenda and strategy. ERA has a much shorter term, but this type of research is funded by the European Union. As yet, JPI has not received funds for reseach. However, JPI is expected to join in with the Achtste Europese Kaderprogramma (Eighth European Framework Programme).